Ares to Acres Converter
Enter the area in ares below to get the value converted to acres.
Results in Acres:
1 a = 0.024711 ac
Do you want to convert acres to ares?
---
How to Convert Ares to Acres
To convert a measurement in ares to a measurement in acres, multiply the area by the following conversion ratio: 0.024711 acres/are.
Since one are is equal to 0.024711 acres, you can use this simple formula to convert:
acres = ares × 0.024711
The area in acres is equal to the area in ares multiplied by 0.024711.
For example,
here's how to convert 5 ares to acres using the formula above.
acres = (5 a × 0.024711) = 0.123553 ac
Ares and acres are both units used to measure area. Keep reading to learn more about each unit of measure.
What Is an Are?
One are is equal to 100 square meters, or the area of a square with 10 meter sides.
The are is a non-SI metric unit for area. Ares can be abbreviated as a; for example, 1 are can be written as 1 a.
Learn more about ares.
What Is an Acre?
One acre is defined as the area equal to a space that is one chain (66 ft) by one furlong (660 ft), or 10 square chains.[1] That's equal to 43,560 square feet or 1/640 of a square mile for those unfamiliar with those units of measure.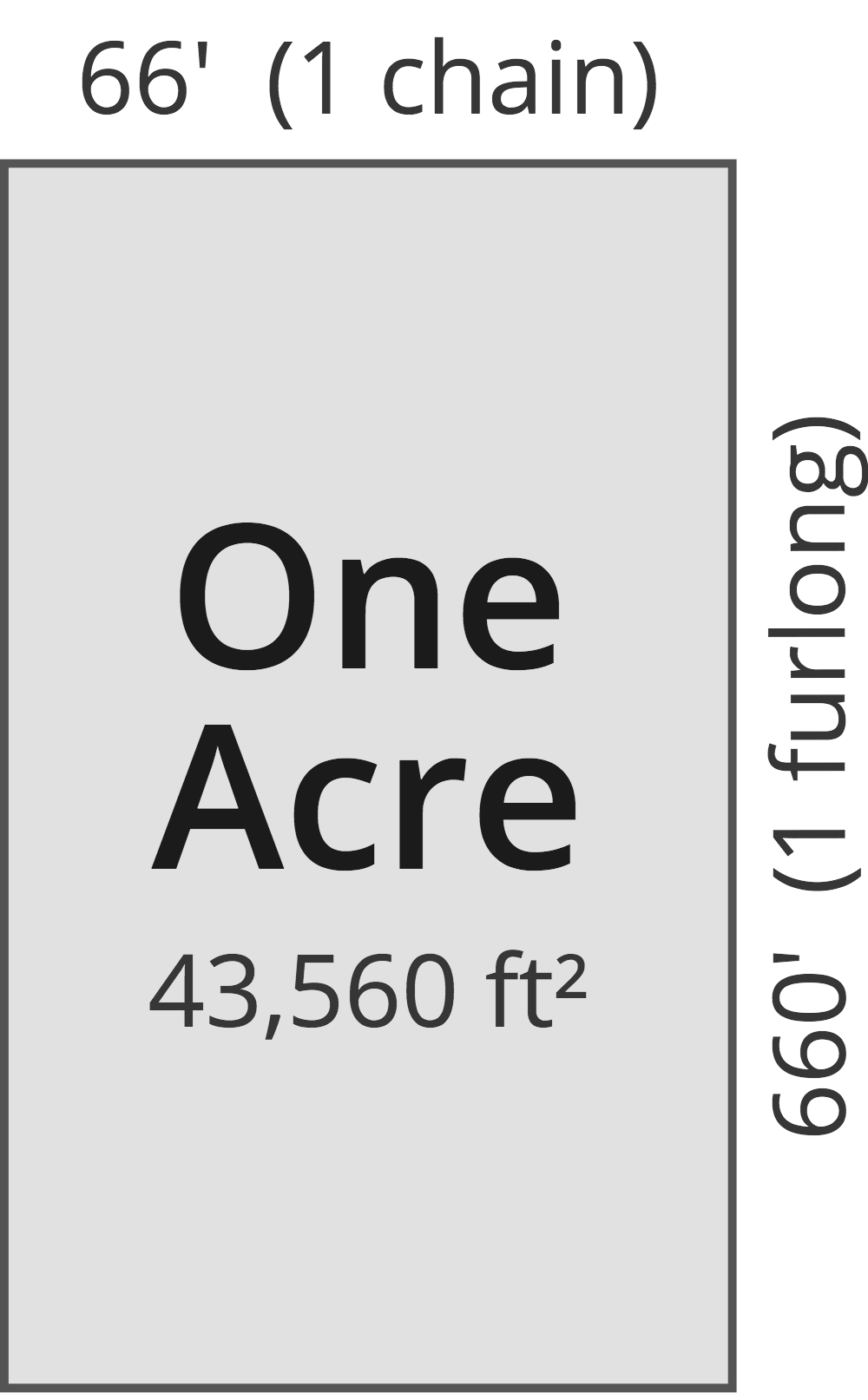 The acre is a US customary and imperial unit of area. Acres can be abbreviated as ac; for example, 1 acre can be written as 1 ac.
You can use an acreage calculator to measure the area of a plot of land in acres by locating the boundaries on a map.
Learn more about acres.
Are to Acre Conversion Table
Table showing various are measurements converted to acres.

| Ares | Acres |
| --- | --- |
| 1 a | 0.024711 ac |
| 2 a | 0.049421 ac |
| 3 a | 0.074132 ac |
| 4 a | 0.098842 ac |
| 5 a | 0.123553 ac |
| 6 a | 0.148263 ac |
| 7 a | 0.172974 ac |
| 8 a | 0.197684 ac |
| 9 a | 0.222395 ac |
| 10 a | 0.247105 ac |
| 11 a | 0.271816 ac |
| 12 a | 0.296526 ac |
| 13 a | 0.321237 ac |
| 14 a | 0.345948 ac |
| 15 a | 0.370658 ac |
| 16 a | 0.395369 ac |
| 17 a | 0.420079 ac |
| 18 a | 0.44479 ac |
| 19 a | 0.4695 ac |
| 20 a | 0.494211 ac |
| 21 a | 0.518921 ac |
| 22 a | 0.543632 ac |
| 23 a | 0.568342 ac |
| 24 a | 0.593053 ac |
| 25 a | 0.617763 ac |
| 26 a | 0.642474 ac |
| 27 a | 0.667185 ac |
| 28 a | 0.691895 ac |
| 29 a | 0.716606 ac |
| 30 a | 0.741316 ac |
| 31 a | 0.766027 ac |
| 32 a | 0.790737 ac |
| 33 a | 0.815448 ac |
| 34 a | 0.840158 ac |
| 35 a | 0.864869 ac |
| 36 a | 0.889579 ac |
| 37 a | 0.91429 ac |
| 38 a | 0.939 ac |
| 39 a | 0.963711 ac |
| 40 a | 0.988422 ac |
References
National Institute of Standards and Technology, Specifications, Tolerances, and Other Technical Requirements for Weighing and Measuring Devices, Handbook 44 - 2019 Edition, https://nvlpubs.nist.gov/nistpubs/hb/2019/NIST.HB.44-2019.pdf
More Are & Acre Conversions