Cost to Repair Tile – 2023 Price Guide
Tile, in most cases, is a durable floor or wall covering. Tiles made from porcelain, ceramic, marble, or terracotta materials are durable but can be damaged. Stress or weight on a tile might reveal manufacturer defects after installation or use.
When you have cracked or broken tiles, procrastinating on the repair could lead to more expenses. Moisture can seep through cracks in the tile and start to encourage the growth of mildew or mold.
Keep reading to learn more about the cost of repairing cracked or damaged tiles.
2023 Tile Repair Costs
Calculate local project costs by entering your zip code.
National Average Price
$

425

Typical Price Range
$

200

- $

700
Get free estimates from contractors near you.
---
---
How Much Does Tile Repair Cost?
The average cost to repair tile is $425, and most pay between $250 and $700 for repair projects. The price really depends on how many tiles must be repaired. Replacing a tile or two could be around $100.
Typically, tile installers charge a minimum for a service call. The cost of repair is often much less expensive than a full wall or floor tile replacement. Learn more about the cost of new tile.
Several factors affect how much you will pay, and the most notable is labor. Labor rates for tile work vary widely, depending on your location.
It can be challenging to determine what is fair and what is excessive. Busy installers will likely charge a premium hourly rate over those that are less established.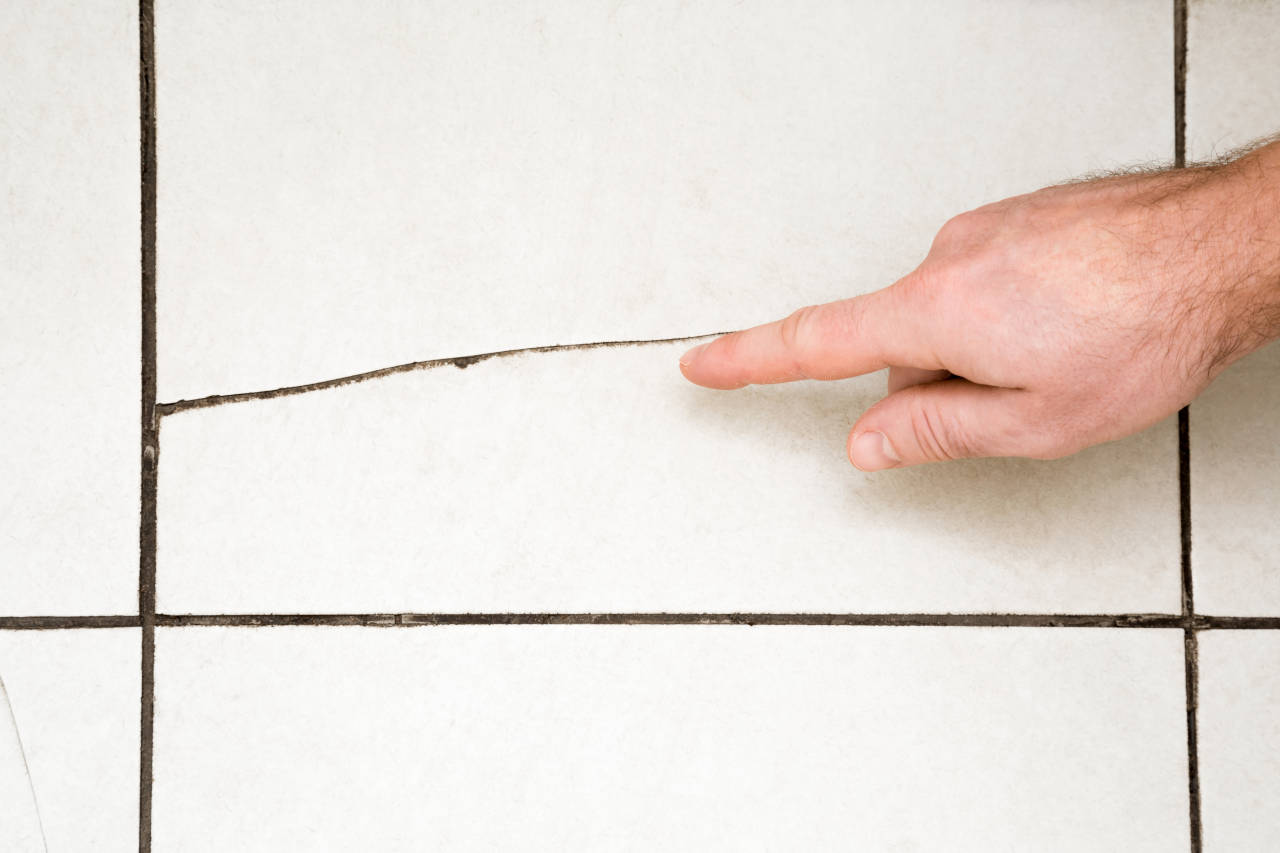 Tile Prices Per Square Foot
It's generally recommended to save extra material from a flooring, backsplash, or shower project to allow for future repairs. If you have enough tile left over, then the cost of material will be minimal.
If you do not have a matching tile on hand, then expect to hunt around a bit for a close match. You may need to settle on one that has a close design, but that's not a perfect match to the existing floor or walls.
Some ceramic tile companies will attempt to match older tiles if a sample can be sent in. However, it can be hard to find matches for natural materials like marble, even if you find the same type, as natural materials are highly variable in color and appearance.
New porcelain or ceramic tiles cost between $2 and $20 per square foot; granite is $5 to $25; marble is $5 to $50; polished stone is $3 to $50; or terracotta and slate as much as $15 to $40. Use our tile calculator to estimate the amount of replacement tile needed for a large space or entire area.
Need help finding square footage? Try our square feet calculator.
In the Bathroom
Expect to pay a minimum service call even for small cracks, damaged tiles, or replacements. The size of your bathroom, the materials necessary, and the complexity of the project will determine how much it will cost.
Even when the estimate is $100 or $150 for a small project, costs could escalate when the wall substrate must get replaced. Learn more about the cost of bathroom tile flooring.
In the Shower
You could pay $200 to $300 to repair a few tiles in the shower. When the entire shower needs to be replaced, it could cost up to $1,500. This price depends significantly on the type of tiles you need replaced.
Additional expenses include necessary waterproofing, sheetrock replacement, and resealing. This entire process can be time-consuming, adding to the labor expense.
Learn more about the cost of tiling a shower.
Floor Tiles
Replacing a floor tile or two can be inexpensive. However, when there is water damage to the subfloor, the entire floor might need to be torn up to fix the problem. Some tiles might be salvageable, but depending on the tile, you might not be able to replace those with a similar one.
Some homeowners in this situation might consider replacing the tile. However, there are creative methods to mix in new tiles to devise a mosaic or montage.
Keep in mind, though, that if you have a lot of broken floor tiles, this may be a sign of an unstable or uneven substrate. You may need a full tile replacement and substrate repair to fully address the issue.
Pool Tiles
Replacing pool tiles can be expensive. The average price is $25 to $30 per square foot. Retiling a medium-sized pool with frost-free tiles can cost as much as $5,000.
However, you do not have to replace stained tiles because a professional acid wash for $200 to $300 will clean up the stain.
Repairing Grout
Repairing grout can be a tricky process and should be left to a professional. Depending on the size of the area, it generally costs $200 to $400 for small areas and $5 to $25 per square foot for larger spaces, which is less than replacing the tile.
Professional services can also color the grout to meet your request, clean stained grout, or seal it. If the grout is dirty, then a deep cleaning might be the right approach. Learn more about the cost of professionally cleaning grout.
Hiring a Professional Tile Installer for Repairs
Although you might be able to repair some tile issues, a professional installer can usually complete the project much faster with a better-looking repair. Grout repair or replacement demands a keen eye for color matching and specialized tools to get a long-lasting professional look.
We suggest getting several estimates for the repair. Why not try our contractor locator to get hassle-free estimates from pros in your area?
All pricing information on this page is based on average industry costs, and is subject to variance for project-specific materials, labor rates, and requirements.