Cost to Install a Ductless Mini-Split System – 2023 Prices
Ductless mini-split heating and cooling systems are becoming more and more popular due to the ease of installation and relatively low cost compared to other options.
2023 Ductless Mini-Split Costs
Calculate local project costs by entering your zip code.
Typical Price Range
$

2,000

- $

2,500

Minimum Price
$

500

Maximum Price
$

5,000
Get free estimates from contractors near you.
---
---
How Much Does a Mini-Split Cost?
One of the most significant incentives for installing a ductless mini-split, or a multi-split air conditioner, is the savings from not needing to install ducts. Installing a new forced-air heating and cooling system requires ductwork from a central point to each room.
That installation could require tearing into ceilings, floors, or walls, running the ducts, and making repairs. Unless you are already doing a renovation and you can put in the tubes before closing up, duct installation could cost thousands more. The typical ductless A/C costs half of what it costs for an HVAC system.
On average, a ductless mini-split costs $2,000 to $2,500 to install. That varies dramatically on several factors such as the size of the unit(s), number of zones needed, and cost of labor in your area.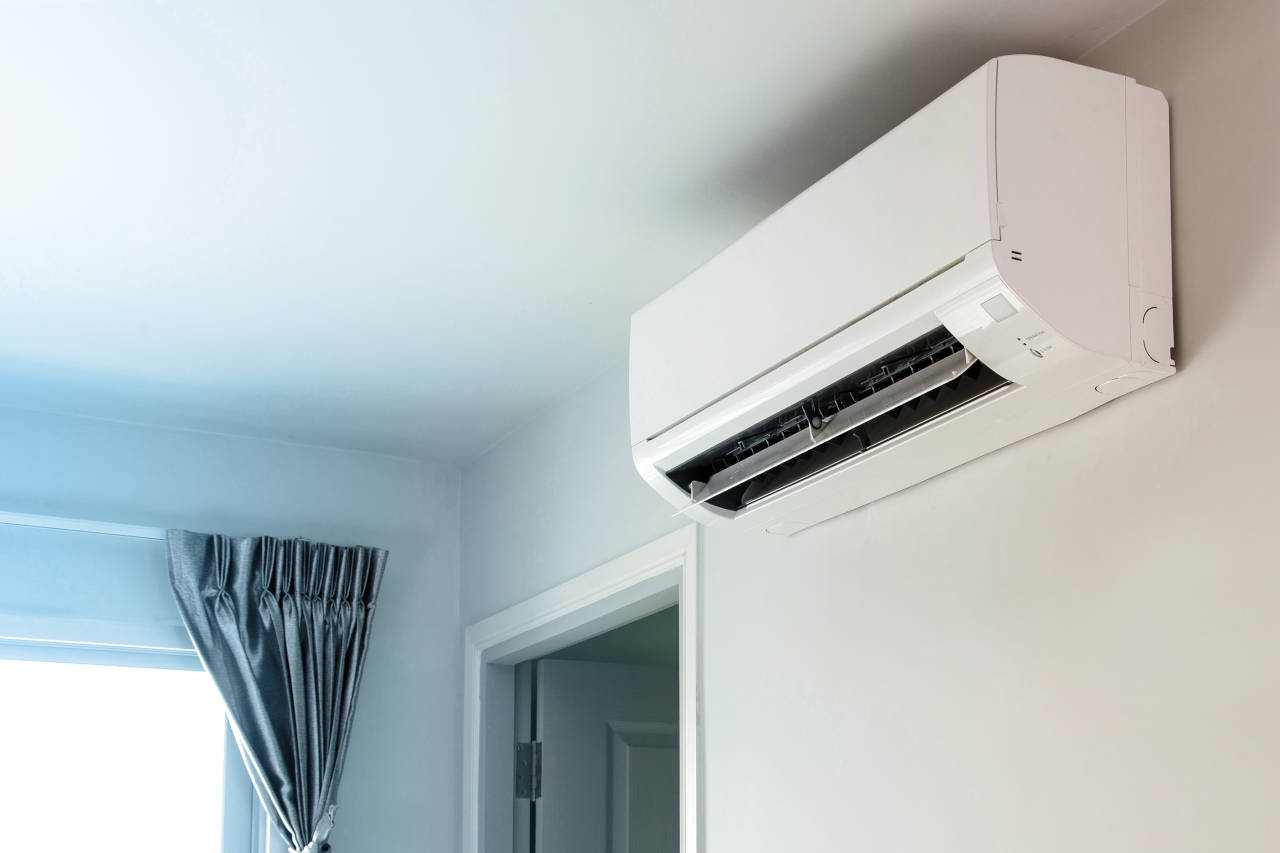 What Factors into the Cost?
But how much does it cost to buy and install a ductless mini-split? A 21 Seasonal Energy Efficiency Ratio (SEER) rated, 12,000 British Thermal Unit (BTU), one-ton unit will average around $2,000 to $2,500, installed.
The price range is usually between $500 and $5,000 and will depend on the SEER rating, BTUs, number of units or zones, brand, and installation labor.
A ductless mini-split system has three components, the outside condenser, the inside evaporator/blower, and the conduit that links the two.
Installation labor will depend on where and how you will install the unit. Installing a unit, or units, on the second or higher floor will require more wiring, refrigerant lines, and conduit.
Usually, refrigerant lines run $5.00 – $7.00 per linear foot, and electrical costs $6.00 to $8.00 per linear foot. Therefore, you will not only spend more on materials but for labor as well.
Another consideration when installing a new system is the electrical draw. Installing a mini-split unit will require electrical wiring to the unit. Particularly in older homes, you might need to upgrade the electrical panel, which averages around $1,100.
Determining the Desired SEER Rating
The SEER measures the seasonal efficiency of your A/C or heat pump. SEER numbers range between 13 and 21. A SEER rating of 21 is best for your A/C. Therefore, you could equate SEER to MPGs for a car, the higher the number, the more proficient it is. It is crucial to keep in mind that more efficient units cost more initially but are cheaper to run.
Determining How Many Zones You Need
Many refer to zoning in a home as controlling the temperature in different areas. The number of zones you need in your home is an individual choice. If you want to be able to set a different temperature in your bedroom than another room, it should be considered a different zone.
Usually, a mini-split outside condenser can lead to five indoor units, but the more indoor units you have, the more efficient the outdoor condenser should be.
With a large house, you might even use two or more outside condensers and multiple wall or ceiling mounts.
Mini-Split Units vs. Window Unit & Baseboard Heating
Mini-split systems can heat as well as cool, so you could use a mini-split system to replace an old baseboard heating system. Use our BTU calculator to calculate how many BTUs your new unit should use, considering the number of square feet you will heat or cool.
Likewise, if you have an HVAC system and convert the area over the garage or put on an addition, you could use a mini-split system rather than running more duct or putting in bulky window units.
Mini-split systems can heat and cool larger spaces than individual window and baseboard units. They generally cost less to operate than window or baseboard systems as well. Further, they are much more aesthetically pleasing in the space than a window unit.
Get Help Finding Professionals for an Install
Unless you have a heating and cooling background, this is not a DIY project. Choosing a unit that is too big will cause the unit to run for a short period and turn off and repeat that cycle frequently.
A system that is too small will run continuously. Therefore, it is best to have a professional determine which unit you should install.
A typical installation by an HVAC professional will cost $300 to $500. However, you could recoup that investment quickly through reduced operating expenses.
Get three or more estimates from HVAC professionals in your area who are willing to do an in-home consultation. Looking at your home will give them a better idea of the conditions for installation, insulation, doors, windows, and other factors for a more accurate estimate.
Typically, there is no requirement for a permit, but the technicians will know if you need one.
All pricing information on this page is based on average industry costs, and is subject to variance for project-specific materials, labor rates, and requirements.