Cost to Upgrade Electrical Panel – 2023 Price Guide
When you purchase an older home to reside in, rent or resell, the health of your electricity should be one of your highest priorities. Especially when you consider many older homes still have fuse boxes or insufficient current for today's modern appliances.
2023 Electrical Panel Upgrade Costs
Calculate local project costs by entering your zip code.
National Average Price
$

1,800

Typical Price Range
$

800

- $

3,000
Get free estimates from contractors near you.
---
---
How Much Does a Circuit Breaker Box Install Cost?
To support high-current appliances and numerous electrical devices, homes should have a minimum of 100-amp service. Most modern homes are switching to a 200-amp service to support more high-current appliances and lighting.
Homes larger than 1800 sq. ft. typically need at least one 200 amp panel. However, smaller homes often have 100 to 150 amp service. Very large homes, homes with commercial offices and appliances, or luxury homes with multiple large appliances may need 400 amp panels or larger.
The national average to replace or upgrade an electric panel is right at $1,800, and upgrades regularly cost $800 – $2,500. Installing a new 200 amp panel could cost $1,800 – $3,000. However, there are many variables to consider before making the upgrade. These factors will affect how much the homeowner pays.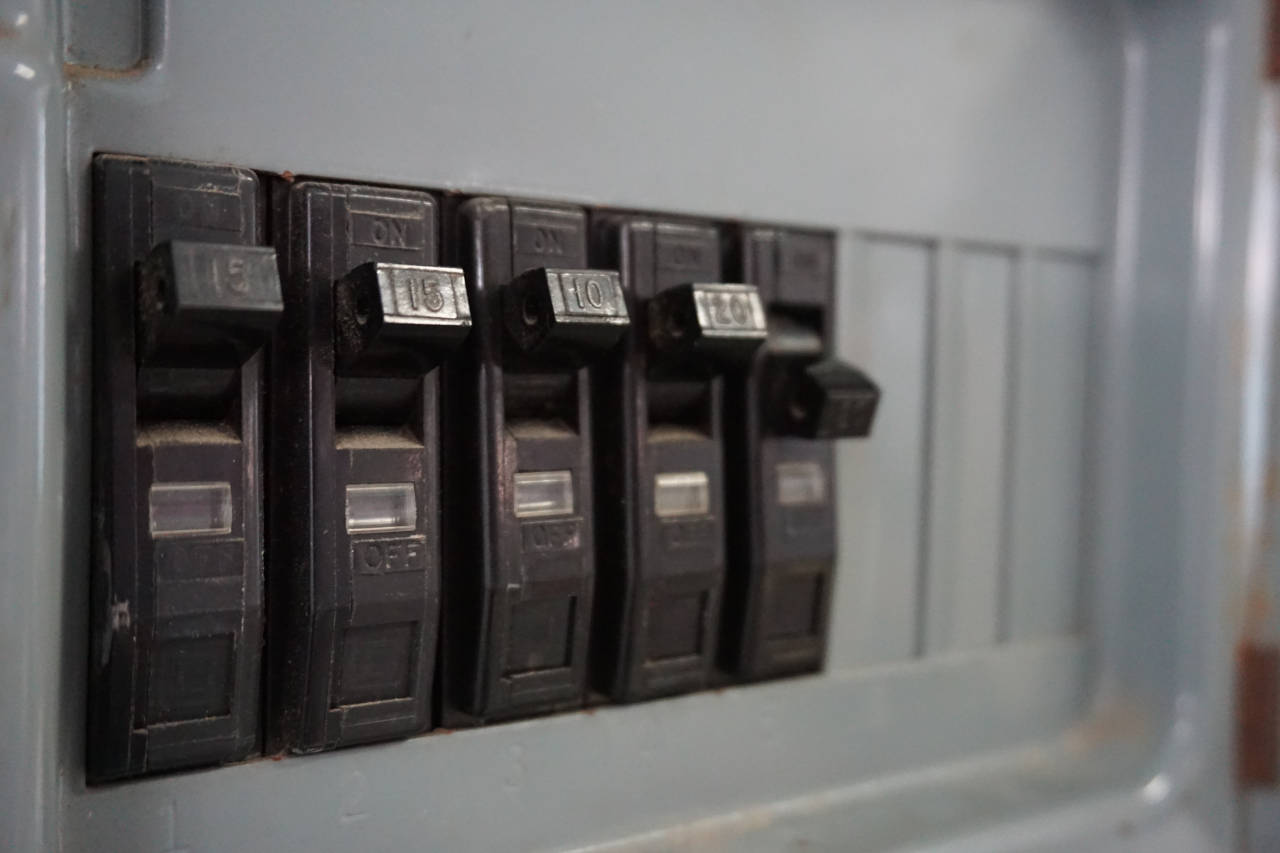 200 Amp Service Upgrade
Upgrading to a 200 amp panel will cost between $1,500 and $3,000, depending on what else you require. The first step is to check with the electric service provider to ensure the current power line can hold the extra amperage. If not, your expense could more than double if the electric company has to dig up and replace the power line.
If your current line can only support 150 amps, you would need to upgrade this as well, which may make costs climb to as high as $5,000. Typically, installing a 100 amp panel will cost $800 – $1,000.
A 150 amp panel might only cost $200 or so more, or roughly $1,000 – $1,200. However, when you need a 400 amp service or you want to leave room for future upgrades, you might spend $4,000 just for the box and installation.
Get an electrical engineer to estimate how much amperage you need to add before planning to install central heat and air or new appliances such as an electric range, a dryer, and others, which use 240 volt power. Our electrical calculators are another excellent reference source.
Higher current panels will add support for more concurrent wattage to be consumed at the same time. Calculate your amperage requirements using our watts to amps calculator.
Fuse Box Replacement
Particularly when you are remodeling a home for resale, upgrading from a fuse box to a circuit breaker panel could add to resale value. Fuse boxes are rare today and should be replaced with a modern circuit breaker panel.
Changing fuses poses a shock risk and costs money to purchase the new fuses. Another major drawback to a fuse box is you cannot use it with ground-fault circuit interrupter (GFCI) receptacles.
Although it could cost $1,500 to $4,500 to replace a fuse box, you might need to if you plan to add circuits and wiring. When selling a home, many home inspectors will also require modernizing the fuse box before a home sale.
Which is Better? AFCI or GFCI?
The Arc Fault Circuit Interrupter (AFCI) impedes damage to electrical wiring, which could prevent a home fire. You might need to install this receptacle in entertainment rooms or other areas with large voltage requirements. These retail at electrical supply outlets and hardware stores for $40 – $80.
The GFCI prevents or minimizes electrocution. Most electrical code requires a GFCI for kitchens, bathrooms, laundry rooms, and landscaping or anywhere moisture is a factor. These also retail for about $40 – $80. The cost of having one of these circuits installed averages $200 to $300 per circuit.
Neither of these specialty circuits are better than the other; they serve different purposes. Furthermore, there's no need to choose. You can buy a combination breaker for roughly the same price.
Installing a New Sub-Panel
When remodeling or adding an addition or mother-in-law suite over the garage, you might want to add a sub-panel. This additional box usually costs $500 to $1,000.
The true cost will depend on the size, distance from the main breaker, and labor. The complexity of running a line to the new sub-panel will also impact the cost.
The cost of a sub-panel is usually less than a full-sized breaker panel due to its smaller size, lower amperage rating, and fewer circuit breakers.
Replacement of a Single Circuit Breaker
Replacement circuit breakers cost $15 – $25 and an electrician will charge $50 – $100 for labor. Most will charge a minimum fee for a house call of $75 – $100. Bear in mind that most professionals have a minimum charge for any project.
The cost of labor is usually set by the local National Electrical Contractors Association (NECA), although non-member electricians are not bound by their hourly wage.
Things to Consider Before Hiring an Electrician
Siemens, GE, Eaton, and Square D are currently the most popular circuit breaker panels. These cost between $50 and $500 and offer various warranties, from one year to a lifetime. Although the electrical contractor will likely choose one, most often the one with the longer warranty or one they prefer to work with, you can choose another if you have a preference.
When hiring an electrician, we suggest getting three or more estimates from professionals in your area or your network. We encourage you to review their statement of work to ensure you are on the same page and then check their references, license, and insurance.
Also, consider that a circuit breaker panel upgrade will likely require an electrical permit and inspection. Permits for electrical work are generally $50 to $350 or more, depending on the locality. Consult with your electrician to ensure these costs are covered in the estimate.
All pricing information on this page is based on average industry costs, and is subject to variance for project-specific materials, labor rates, and requirements.