Cost to Install Siding – 2023 Exterior Siding Prices
Are you wondering how much it costs to install new siding? We'll cover the cost of the most popular exterior options in detail below.
2023 Siding Installation Costs
Calculate local project costs by entering your zip code.
National Average Price
$

8,500

Typical Price Range
$

5,000

- $

25,000

Typical Price Range (per square foot)
$

3

- $

15
Get free estimates from contractors near you.
---
---
How Much Does Siding Cost?
Siding is an essential part of your home that adds beauty and keeps the weather out. A fresh exterior can add major curb appeal and increase the value of your home.
A new siding installation can cost between $5,000 and $25,000, varying in price depending on the size of your home and materials used, but most spend around $8,500. Learn more about the types of materials available and the factors that affect the cost of installation.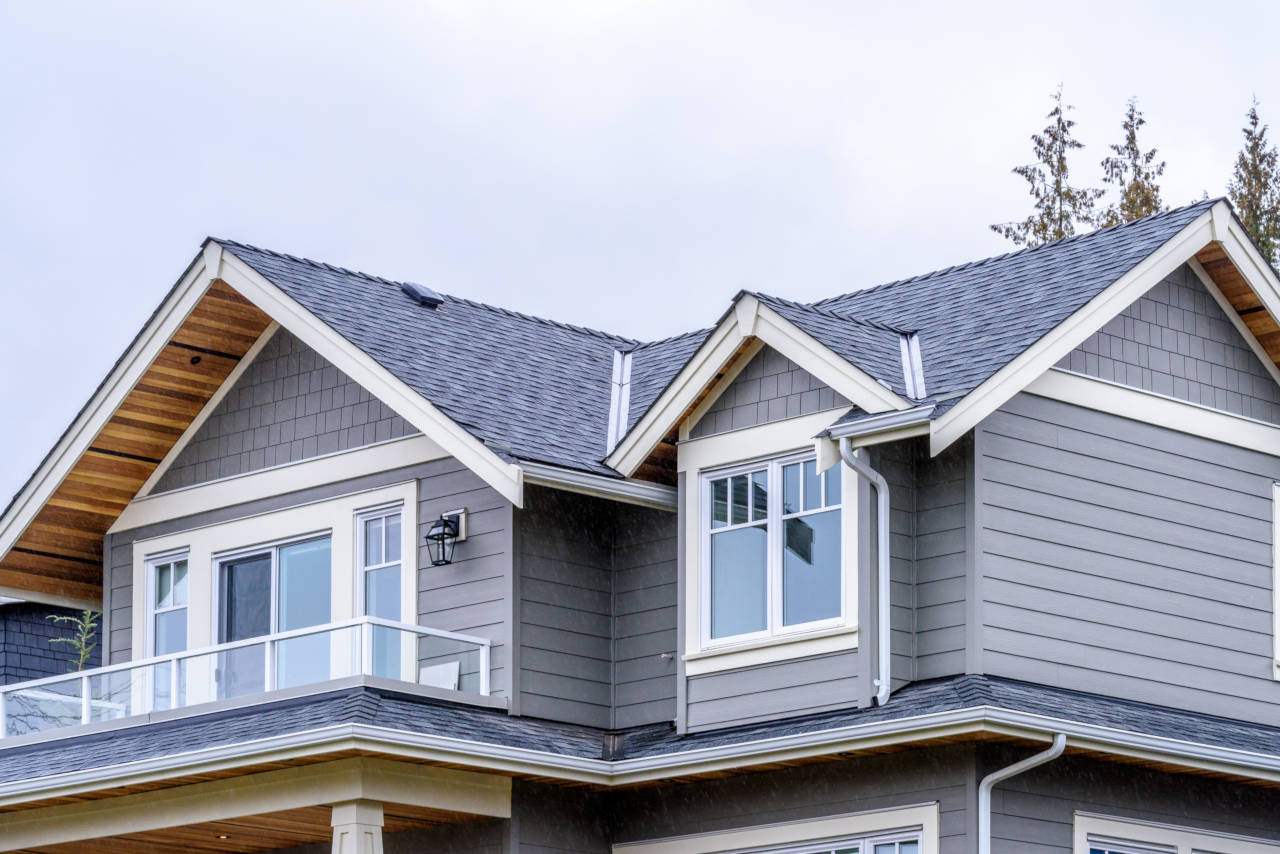 Siding Replacement or Repair?
If your home's existing siding has rotten wood or peeling paint, your options are to attempt a repair or completely replace it. You should consider that the cost of replacement will likely be more than the cost of a repair.
If the overall condition of your home's siding is good but has a small area in poor shape, then a repair may be a good idea. Sometimes all that's needed is a simple coat of paint.
If the overall condition of the home's siding is in poor shape or doesn't match your taste, then replacement should be considered.
Before replacing siding it is important to get multiple quotes and ask contractors for recent references. Verify that contractors are licensed and insured, and check out their online reviews. Get free estimates from a local home exterior installers.
Types of Siding Materials
There are lots of different options for siding materials, and you should choose a desired style to match your style and enhance your home's curb appeal. Budget, style, durability, and maintenance are all deciding factors when choosing the right material for your home.
---
Vinyl Siding
Vinyl is a very popular siding option, chosen for its low maintenance and durability. Vinyl often costs $4 to $5 per ft2 for materials and an additional $2 to $5 per ft2 for labor to install it.[1]
Vinyl is available in many grades and styles, including clapboard, shingle, brick, and stone. Our vinyl siding calculator can help estimate vinyl panels and trims needed and approximate the material cost.
---
Aluminum Siding
Aluminum siding is an excellent alternative to wood and vinyl for its resistance to moisture and does not get brittle in cold weather. Aluminum usually costs $3 to $7 per ft2 for labor and materials.
One drawback to aluminum is that it is relatively thin and tends to dent easily.
---
Cedar Shake Siding
Cedar shakes offer a unique texture and an attractive look. Cedar shake siding usually costs $4 to $8 per ft2 for labor and materials to install, but adding a finish such as paint can add to that cost.
Use our siding squares calculator to estimate cedar shake material for your project.
---
Cedar Clapboard Siding
Cedar clapboard siding offers a traditional look and can be painted or left natural. Expect to spend around $5 to $9 per ft2 for labor and materials to install it.
Cedar is naturally rot and insect resistant making it a great choice. Use our clapboard calculator to estimate how many boards your home will need.
---
Fiber Cement Siding
Fiber cement siding such as James Hardie offers the beautiful look of cedar but is much more durable.
Most spend $5 to $11 per ft2 to have it installed. Fiber cement is much more durable than wood due to its rot resistance and is also fire resistance. Our clapboard calculator can also estimate fiber cement boards.
---
Brick
Brick offers a classic look to your home and is available in full brick or a veneer. Brick usually costs $7 to $15 per ft2 installed.
It's very durable but is time-consuming to install and should be installed by an experienced mason. Stone is another popular choice and is often more expensive than brick, though the price varies. Check out our brick calculator can help estimate your brick project.
---
Stucco
Stucco is an attractive option and is extremely long-lasting. Stucco often costs $7 to $12 per ft2 to install.
Though more expensive than some alternatives, stucco is very durable and virtually maintenance-free.[2]
Siding Installation Cost Factors
The cost of your siding project can vary based on several variables, such as the size of your home, selected materials, complexity of the project, and geographic location. Get several estimates and ask questions to understand what goes into the cost of your project.
Size of the home: It should not surprise you that the size of the house is a significant factor in determining the siding installation cost. Larger homes require more materials and take more time to complete the installation.
Project complexity: The cost of a siding project will be more if the home's exterior is more complex. Taller homes require scaffolding for crews to work on, homes with more windows and corners require more trim and cutting, and homes with a lot of detail work such as curves or moldings will need more precision work.
Tear-off: Removing old siding can cost an extra $1,000 to $3,000 if its needed.[3]
House wrap or insulation: If house wrap or insulation needs to be installed prior to installing siding expect the costs to rise for the additional materials and time.
Geographic location: Labor rates vary throughout the country, and your siding project may cost more or less based on where you live and the cost of labor in your area.
Replacing your siding is a major investment that can add curb appeal to your home. Consider several options when choosing the material for your home and find the solution that works best for your budget and preferences.
All pricing information on this page is based on average industry costs, and is subject to variance for project-specific materials, labor rates, and requirements.
References
Lauren Murphy, Lexie Pelchen, How Much Does Vinyl Siding Cost?, Forbes, https://www.forbes.com/advisor/home-improvement/vinyl-siding-cost/
Movoto Foundation, Stucco Homes: The Pros and Cons of a Stucco Exterior, https://www.movoto.com/foundation/home-improvement-style/stucco-homes-the-pros-and-cons-of-a-stucco-exterior/
Holden Lewis, Vinyl Siding Costs and How to Bring Savings Home, NerdWallet, https://www.nerdwallet.com/blog/mortgages/vinyl-siding-cost/