Cost to Repair Plumbing Leaks – 2023 Price Guide
Finding a leaking water pipe or faucet is not something anyone looks forward to. When it happens, you should call a plumber right away to prevent further damage. But how much will it cost to repair?
We'll cover the cost of repairing common leaks in detail below.
Plumbing Leak Repair Cost Calculator
Configure your project below to estimate the cost using 2023 price data. Continue reading below to learn more about what to expect for a plumbing leak repair project.
---
---
How Much Do Plumbing Repairs Cost?
The average homeowner will pay $350 to repair a plumbing leak. However, it might only cost $50 or as much as $800. Plumbers typically charge $50 to $200 per hour.
The most significant consideration about repairing a plumbing leak is the leak's location, what materials you will need to make the repair, and how long the repairs will take. The type of leaks, such as gas or water, will also affect the expense.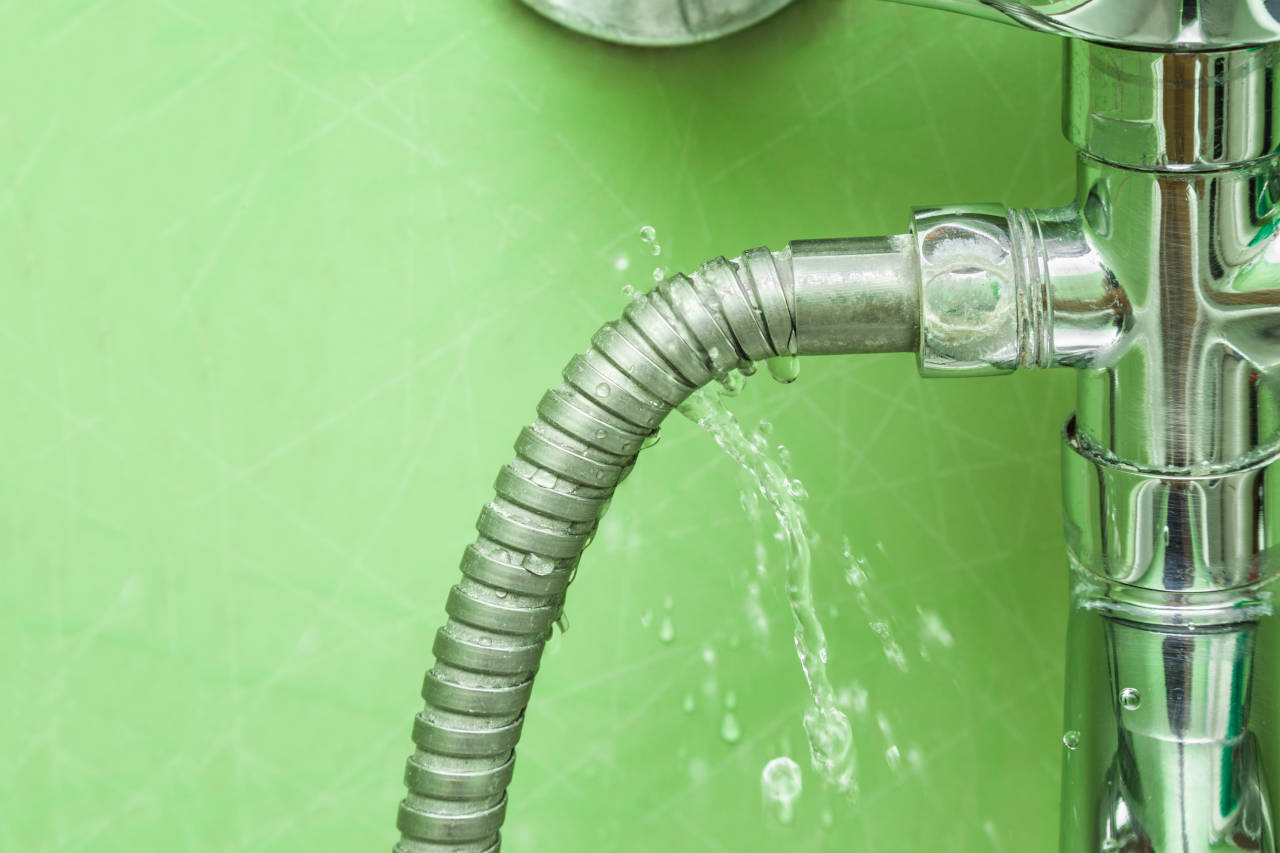 Cost to Fix a Dripping Faucet
One of the most common and often frustrating plumbing leaks is the dripping faucet. Not only are these leaky faucets irritating, but they can add to your water and water heating bill. This fix could be a DIY project if you have the time, tools, and talent, or a how-to book or video.
If not, expect to pay between $50 and $200. Some do-it-yourselfers and even professionals merely replace the entire faucet. This method is the easiest and most convenient, though finding and repairing the leak might be cheaper.
Burst Pipes Repair Costs
Burst pipes can be a disaster due mainly to water damage, but there's also the expense of repairing walls, ceilings, and floors that might need to be torn out to make the repairs. Although the national average to repair drywall is $500, check out our drywall repair guide for more information on the cost of wall and ceiling repairs.
When the source of the burst pipe is easy to locate and repair, figure about $200 to $400 to repair the pipe.
Water damage could cost $1,000 to $5,000, depending on its extent. If the leak caused extensive damage, the bill for repairs could be even higher. Water damage allowed to sit could cause mold and mildew growth, which might require a specialist to clean up and cost up to $2,500.
Leaking Pipes in Ceilings & Walls
Finding the leak within a ceiling or wall might require removing pieces of the wall or ceiling's sheetrock or other wall/ceiling coverings. Just because the leak appears in one area does not mean the source is behind that section of the wall or ceiling.
It could require video scoping to determine where the source of the leak is. Expect to pay $100 to $400 to find the source of the leak and $200 to $400 more for the repair. After you repair the pipe, you will need to repair the sheetrock or wall covering.
Septic or Sewer Line Leaks
Wherever the sewer line leak is, you will want to get it repaired quickly. Sewer leaks can contaminate well water, not only yours but your neighbors' as well. Therefore, you will want to minimize damage by getting it repaired sooner rather than later. Replacing a section of pipe could cost as little as $500 and up to $25,000.
Leaks in the Water Mainline
The cost to replace the shutoff valve is between $150 to $300. The average price of a mainline repair is $750, but keep in mind that mainline repairs can become more expensive the harder the area is to access. Costs could climb much higher, particularly if you need your landscaping redone after the repair.
Leaks Under a Concrete Slab
Leaks under concrete are notoriously difficult to locate. When leaks occur under a concrete slab, you might need to jackhammer away the surrounding concrete to make the repair.
Leaks may also occur within floors where the pipes run to provide radiant heat. The concrete over radiant tubes is not as thick, but it still makes a mess and must be repaired. Finding the leak typically requires a video line inspection. These usually cost $400 or $500.
Repairing the leak could cost up to $5,000 to find it, make the repair, and then repair the concrete slab and floor coverings. Learn more about the cost of removal and repair in our concrete slab removal price guide.
Gas Line Leaks
Everyone in your home should know where the main gas line shutoff is. When you suspect a gas leak, shut off the mainline, get out of the house, and call the gas company. DO NOT stay in the house to call.
It typically costs more to repair gas line leaks than water, even though you need a plumber for either type of leak. You can expect to pay $300 to $750 for a gas line repair.
How to Find a Plumber
Our plumbing cost guide is another valuable resource to assist you in gathering information and estimates for plumbing leaks. The safest method is to hire a plumber you are familiar with or ask your friends, family, and neighbors.
Conventional wisdom requires the homeowner to get three or more estimates before hiring someone, but depending on the severity of the leak, you may not wish to wait. Use our free plumber locator service to find professional plumbers in your area and get no-obligation estimates for the repair.
If the repair is an emergency, then turn off the main water line, call a plumber right away, and seek one that offers off-hours service. Expect to pay an additional $100 to $400 for emergency off-hours service.
All pricing information on this page is based on average industry costs, and is subject to variance for project-specific materials, labor rates, and requirements.