Cost to Install a Faucet – 2023 Price Guide
Installing a new faucet is a great way to refresh a kitchen or bathroom sink, and there are numerous options available. Keep reading below to learn more about the most popular options available and the approximate cost of each.
Faucet Installation Cost Calculator
Configure your project below to estimate the cost using 2023 price data. Continue reading below to learn more about what to expect for a faucet installation project.
---
---
How Much Does a Faucet Installation Cost?
The national average to install a faucet is $250, although it could cost as little as $150 or as much as $550 or more, depending on many variables.
Those variables include where the new faucet is being installed, if plumbing needs to be added or removed, the condition of the existing plumbing, upgrades, such as filtration systems, and the most significant consideration is usually the price of labor in your area.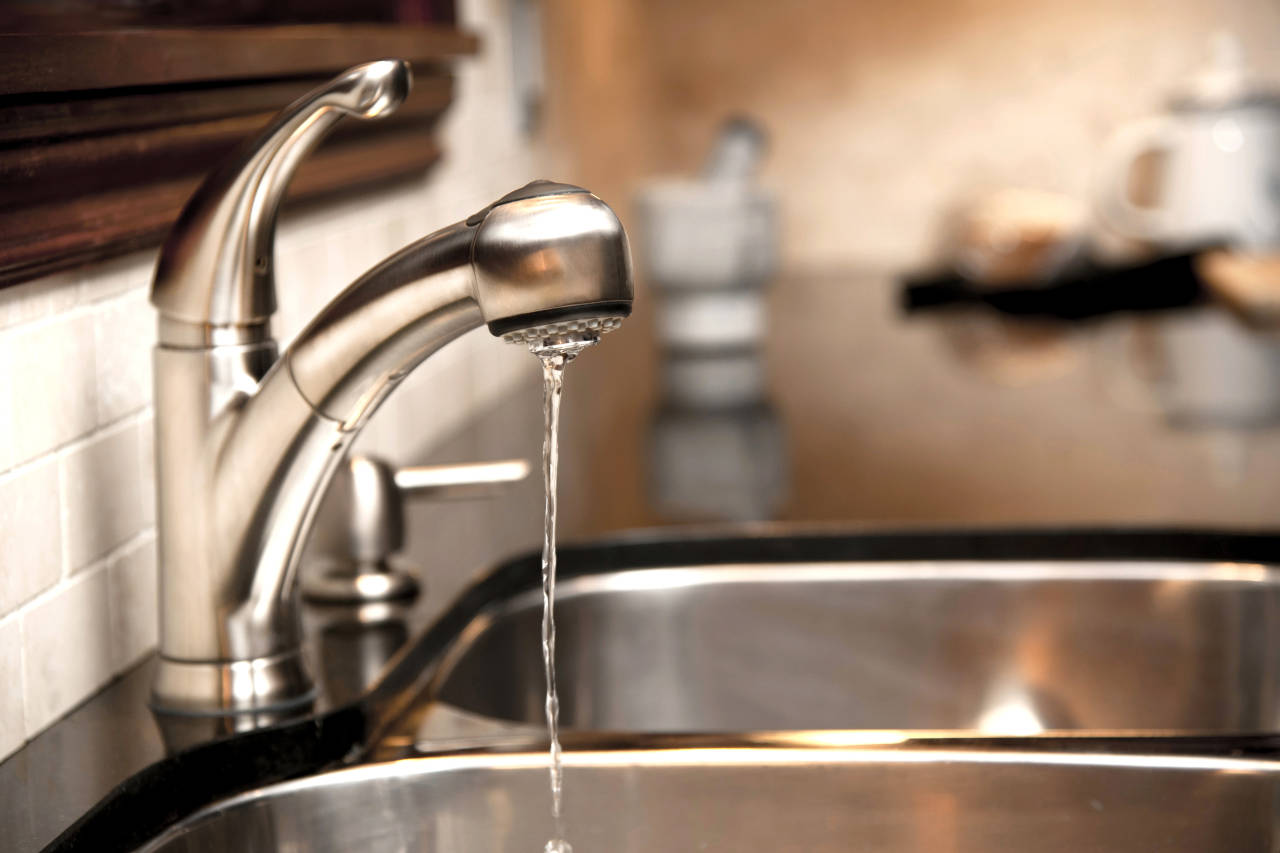 The cost of installing a faucet is often cheaper as part of a remodeling contract. Check our kitchen remodel cost guide for more information and tips about a kitchen upgrade.
Faucet Location
Is the faucet going into the kitchen sink, a pot filler, the bathtub, bathroom sink, or is it an outside faucet? The cost to install each of these will likely be different.
Kitchen Sink
The average kitchen sink faucet will cost $250 to $650 to install. That is presuming the material used is standard, and upgrades are not too complicated. Adding a faucet water filter, which removes 95% of impurities, will add about $25 to $100.
However, adding an under-the-cabinet reverse osmosis filter system will add $250 to $300 just for the system alone; installation can add another $100 to $200. Depending on where you buy it, you might receive free installation.
Touchless and motion sensor faucets cost about $500 to $750 with installation. Many homeowners add these to the island to help with washing vegetables for salads. These innovative faucets are also impressive with the kitchen sink. You can add a side sprayer for around $50 to $100.
The Pot-Filler Faucet
 
The average cost to add a pot-filler is around $500 to $1,100, including installation. However, the actual price will depend on the type you use and how far you have to run the new pipes.
Since this is still relatively uncommon, most kitchens will not already have a water pipe leading to the range. However, a plumber can usually run a waterline in about an hour if there is access to the wall. Consult our plumbing cost guide to get an idea of how much it should cost for a single cold-water line.
A pot-filler over the range is hugely convenient, especially for those who cook for a large family. You can fill large pots and pans right on the stove. It's also suitable for containers that won't fit under the faucet or when you want to add water to a pot as it cooks.
Bathroom Sink or Basin
The bathroom basin faucets come in a variety of styles and prices. The widespread or 8-inch spread faucets are perhaps the simplest and most popular, but you can get single-hole faucets, touchless, mini-spread, vessel fillers, and others. Whatever you pay for the faucet, which can vary from $50 to $1,000, you will pay around $250 to get it installed.
Bathtub
Bathtub faucets can cost anywhere from $50 to $3,000, depending on if it's freestanding, wall-mounted, or deck-mounted. Most often, they cost $250 to $450 for average hardware. Installation typically costs $150 to $350, with total costs averaging $400 to $800.
Outside Faucet
Most homeowners who add an outside faucet in the garden or barbecue area use a simple cross-knob faucet and pay $150 to $500 unless there is additional work, such as removing an old faucet or adding pipes.
Challenges of Existing Plumbing
Tearing out the old faucet could get extensive if the pipes or faucets are rusted and need to be sawed off. These rusted pipes could affect how the plumber installs the new faucet, depending on where the pipes originate and how they connect.
Non-functioning valves are also a common issue with older plumbing and may require replacement if they don't hold back water pressure. Some older homes may have plumbing that no longer meets current code as well, which would mean it must be updated. If the existing plumbing is in excellent condition and meets current plumbing codes, then there should be no additional expense.
Hiring a Plumber
When you need to change the faucet, it is usually easy enough for a DIY. However, when you need to run water lines or drain pipes, it is wise to hire a professional. They can usually get the job done quicker.
Plumbers typically charge $50 to $250 per hour. Some faucet installations can be completed by a handyperson, who usually charges less than a certified plumber. When the handyperson comes highly recommended, you might save money on the project.
To get three or more estimates from professionals in your area, check our free plumber locator service to get connected with pros in your area.  
All pricing information on this page is based on average industry costs, and is subject to variance for project-specific materials, labor rates, and requirements.