Cost to Install a Sink – 2023 Cost Calculator and Price Guide
The cost to install a new sink will depend on the type of sink installed, the material, whether new plumbing is needed, what features you will add, whether it is a kitchen or bathroom sink, and its associated hardware.
Continue reading to learn more about what factors impact the price the most, and to get a better idea of what your new sink will cost.
Sink Installation Cost Calculator
Configure your project below to estimate the cost using 2023 price data. Continue reading below to learn more about what to expect for a sink installation project.
---
---
How Much Does a New Sink Cost?
On average, people spend about $500 to install a new sink, not including the cost of the faucet. The price for a new sink with a faucet could be anywhere from $350 for a simple bathroom sink up to $2,000 or more for a cast iron farmhouse sink with faucet and garbage disposal.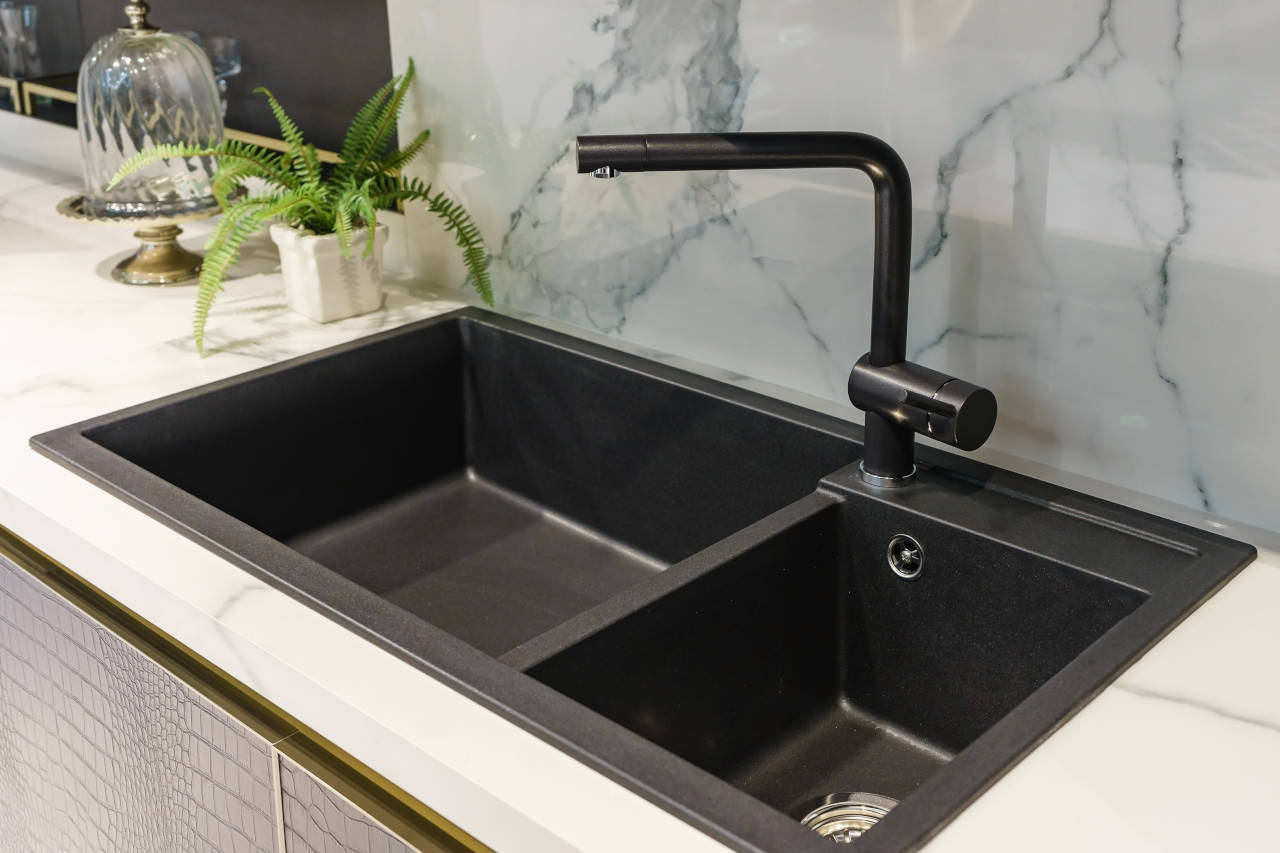 Sink Material Costs
The material selected will have a direct impact on the cost, with ceramic being the most economical choice and stone being the most expensive.
Ceramic
Ceramic is most commonly used for a bathroom sink, due to its clean look and low cost. Ceramic is not as durable as some other materials, which is why it's not often used in the kitchen.
Ceramic sinks typically cost between $50 and $250.
Glass
Vessel sinks are commonly made of glass and are usually used in the bathroom. These generally cost $100 and $500 depending on the style and quality.
Stainless Steel
Stainless steel is commonly used for kitchen sinks due to its low cost and durability. Steel sinks are commonly priced $150 to $750.
Steel comes in a variety of thicknesses, or gauge, which impact the price. The thicker the steel, the more expensive it will be. Thicker material will be less prone to denting and is much quieter as dishes are added.
Cast Iron
Enameled cast iron sinks offer the beauty of ceramic with the durability of steel. They come in a variety of colors and cost a bit more than a stainless steel sink. Cast iron sinks often cost $350 – $850.
Stone and Solid Surface
Stone and solid surface sinks are often used in the kitchen to match the look of the countertop surface. These sinks are usually custom made and come with a hefty price tag between $800 and $2000.
Sink Installation Costs
Different types of sinks take more or less time to install than others, which will have an impact on the cost of installation.
Drop-in
Drop-in sinks are installed just as the name implies; they are dropped in to an opening in the countertop. These are the easiest sinks to install, making them the least expensive option. They often cost just $150 – $200 for installation.
Vessel
Like a drop-in sink, a vessel sink is installed on top of an opening in the countertop and are also fairly straight-forward to install. Installation costs about $150 – $200.
Undermount
Undermount sinks are installed by fastening clips to the underside of the countertop to support the sink. They take slightly more time to install than a drop-in and cost about $250 – $300 to install.
Farmhouse
Farmhouse sinks are often installed in the kitchen and take a bit longer to install than a standard drop-in or undermount. Prepare to spend $300 – $500 on the installation.
Pedestal
Pedestal sinks are most often used in the bathroom. These cost roughly $250 – $300 for installation.
Faucets
On average, adding a faucet costs an additional $250, but the price varies based on the faucet selected. A designer kitchen faucet might cost up to $500 while a builder-grade bathroom faucet could be just $100.
Learn more about the cost to install a new faucet.
Adding a Garbage Disposal
Adding a garbage disposal where there wasn't one before will require an electrician and a plumber. 
There are two kinds of garbage disposals, the continuous feed disposal at around $175 – $200 is cheaper than the batch feed disposal at $225 – $250. Although the continuous feed disposal is less expensive than the batch feed disposal, it is also more dangerous.
As long as the switch is turned on, it will keep grinding, and the water must keep running. That means anything that goes down the drain mistakenly will be ground up, including silverware and fingers. However, you can add a baffle to keep items from falling into the disposal for about $15 – $25.
The batch feed disposal can only handle small amounts of waste and are perfect for those who compost. The machine only grinds when the cover is on. Therefore, it is less likely things will get dropped in by accident.
For a new install, you should consider adding a septic tank treatment dispenser and a scent release mechanism. The treatment dispenser adds a solution to the ground-up garbage before it goes into your septic system and prolongs its life. Either of these items will add $50 – $100 to the installation price.  
Installation costs about $200 for the plumbing side. It will take about three hours and cost $40 – $50 per hour. Plus, you will spend around $150 – $200 to install a receptacle and switch. Consult our electrical receptacle cost guide for more details.
Adding a Spray Hose
A new kitchen sink spray hose and nozzle costs between $15 and $50. Installed as a separate item, it will take about an hour and cost less than the typical service charge, even when there is no pipe coming in for it.
The plumber can add a "T" to the cold-water feed with a shutoff valve. Expect to pay around $100 to $150 for everything. 
Cost to Add New Plumbing
Adding the pipes and drainage for a new sink where there was none previously usually costs between $350 to $1,500, depending on the type of sink you choose and what preparations need to get done to the surrounding area.
Often, the plumber will have to remove drywall or tile to get the access required to add new piping, which could increase the cost of the project.
DIY Versus Professional Plumbing Installs
Unless you have experience with plumbing, you will want to hire a professional. If you have the tools, time, and talent, you might be able to do the work yourself, though in some localities you might be required to hire a licensed plumber to do the work, especially to add new supply lines and drain pipes.
A permit, if necessary, generally costs $20 – $200, and an inspection fee might get added.
Before hiring a plumber, be sure to get three or more estimates and compare their statement of work. Going with the cheapest contractor is not always the wisest choice. You might find out there are significant differences in what you will receive for your money. Make sure they are licensed/certified, insured, or bonded, and provide a written warranty.
Learn more about the cost of hiring a plumber.
All pricing information on this page is based on average industry costs, and is subject to variance for project-specific materials, labor rates, and requirements.