How to Choose the Right Paver Color and Style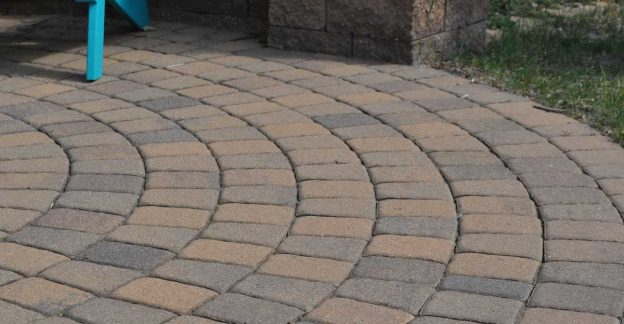 Adding a new exterior space or improving an existing one is a great way to add a place for you and your family to enjoy the outdoors. Common outdoor space additions include walkways and paths through your landscaping, patios, or driveway.
In addition to adding a great space, using a paver design on any of those areas can improve the aesthetics of the area as well as the value of your home.
Pavers, or paving stones, are individual units made from stone, concrete, or brick. They can be found in several sizes and colors, and may be square, rectangular, or a shape that is designed to interlock.
They can be used alone or with other materials, and can allow you to create a durable and attractive surface for your landscaping.
A walkway laid with pavers can add a unique design aesthetic to your front yard, while using pavers on a driveway can add a lot of curb appeal. If you're redoing or adding a patio to your home, using pavers here can give you a lot of options for designs and layouts in the space that can complement both your home and your landscaping.
With so many options for pavers available, from classic bricks to freeform stones, choosing the right paver color and style may seem overwhelming. Follow these tips to help choose the right paver for your project.
Paver Design Options
Laying pavers for a driveway or patio is an excellent alternative to a traditional poured surface, but it can be a challenge to choose the right options.
With so many choices available, it helps to compare the attributes of each material, so you can begin to narrow down your choices. Because cost is always a factor, be sure to measure your space and calculate your paving materials and costs before you launch into the design process.
Type of Paver
Natural stone, clay bricks, and concrete pavers all have different costs, maintenance, and appearances. While one may be the right choice in one scenario, it may not work in another.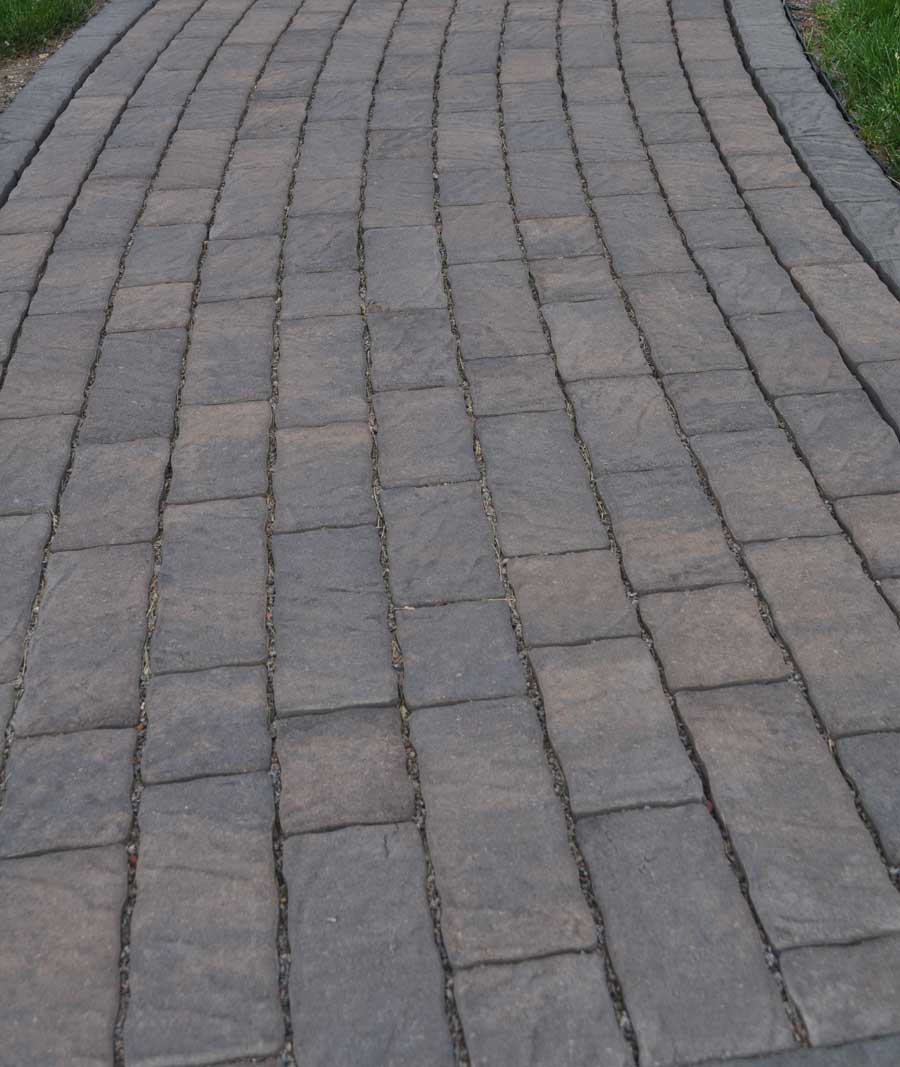 Natural Stone
Natural stone pavers have the most variation in color, size, and shape. They can be made from slate, flagstone, bluestone, cobblestone, limestone, or travertine. These may be cut into squares or rectangles, or they may be found in "natural" or "freeform" shapes.
Stone can be expensive, and not all stone pavers are the best choice for every climate. If you live in a freeze/thaw climate, avoid limestone or travertine, as these highly porous stones are more likely to crack. Slate and flagstone, however, will do well in all climates.
Make sure you choose pavers designed for outdoor use, as these are thicker and more durable than those designed to be used indoors.
Brick
Brick is a strong and stain-resistant material. Natural clay bricks will give you a very classic appearance for your patio, driveway, or walkway. Brick pavers that are meant for patio or driveway use are much thicker than the bricks used to cover a wall or vertical surface. They come in several colors, from classic reds and browns to light tans and grays.
They can also be found in both classic rectangular shapes that can be laid in offset or herringbone patterns, as well as octagons and hexagons, and squares designed to be mixed with rectangles or octagons to get different patterns. Brick pavers can be expensive, but are durable and long-lasting in all areas.
In fact, reclaimed brick pavers taken from old homes and factories can be purchased for use in new areas as a green and eco-friendly option with decades of use still left.
Concrete
Concrete is the most affordable paver option, and it's strong and durable. Concrete can be porous, though, and will stain if it comes in contact with some oils or other materials. Therefore, it can be higher maintenance and will require you to have it sealed to help prevent any staining. Concrete pavers come in many styles, colors, and interlocking patterns.
Concrete is more popular in warm climates than those that are affected by freeze/thaw cycles, as the porous material can eventually crack. However, in warm climates, it makes a beautiful statement and is frequently found as a driveway material for many styles of homes.
Color Options
Each material comes in a range of different colors. Some materials, like slate or travertine, may have several colors within one paver, while others can give you a more uniform appearance.
When choosing a color, take a look at your home's exterior first. You want your pavers to complement the colors you've already chosen, and this can be done in several different ways. If you want a subtle look for your exterior, choose a paver color that is in some way related to the colors of your current exterior.
For example, if your home has blue/gray shutters or trim, a bluestone paver will pick up that color and highlight it. Or, if your home is classic white with black shutters and a red door, then a classic red brick will complement this style. Try to avoid matching your pavers to the main color of your exterior, as this can wash out the area. Instead, look for an accent that you want to amplify.
If you want something more dramatic, choose the opposite of what you currently have on your exterior. Contrast makes colors pop, so if you have a very warm-toned exterior in shades of yellow and cream, consider a cool-toned paver in shades of blue and gray. Or, if you have a bold house color like red, consider a softer and more uniform gray for the pavers to help them stand out.
Remember to consider all the colors currently on your home when selecting the right color. Sometimes matching your roof color will make a nice balance between the top and bottom of the home, while other times picking up the front door or shutter color will help emphasize the shade.
Large or Small Pavers
Pavers come in several different sizes as well. While bricks and most concrete pavers tend to come in set sizes of 3″ x 6″, 4″ x 8″, 6″ x 6″, 8″ x 8″ or even 12″ x 12″, stone pavers can come much larger – in some cases up to 36″ square. When choosing your paver size, keep a few things in mind.
Large pavers work well in both large and small spaces. They have fewer joints between them, which creates a quieter appearance that can visually enlarge the space. Large pavers are not recommended for driveways, however, as they are more likely to crack over time. They are also not recommended for areas that slope toward a drain, as they are often unable to accommodate that slope without cracking as well.
Smaller pavers offer you more choices for patterns and for area definition. You can use smaller pavers to create circular patterns, herringbones, running bonds, and a wide range of other styles. This makes them a good choice for more decorative spaces.
Change the pattern or the direction of the pavers to define different areas, such as having a circular area beneath a patio dining table, and a straight set brick pattern leading down a path to a gazebo.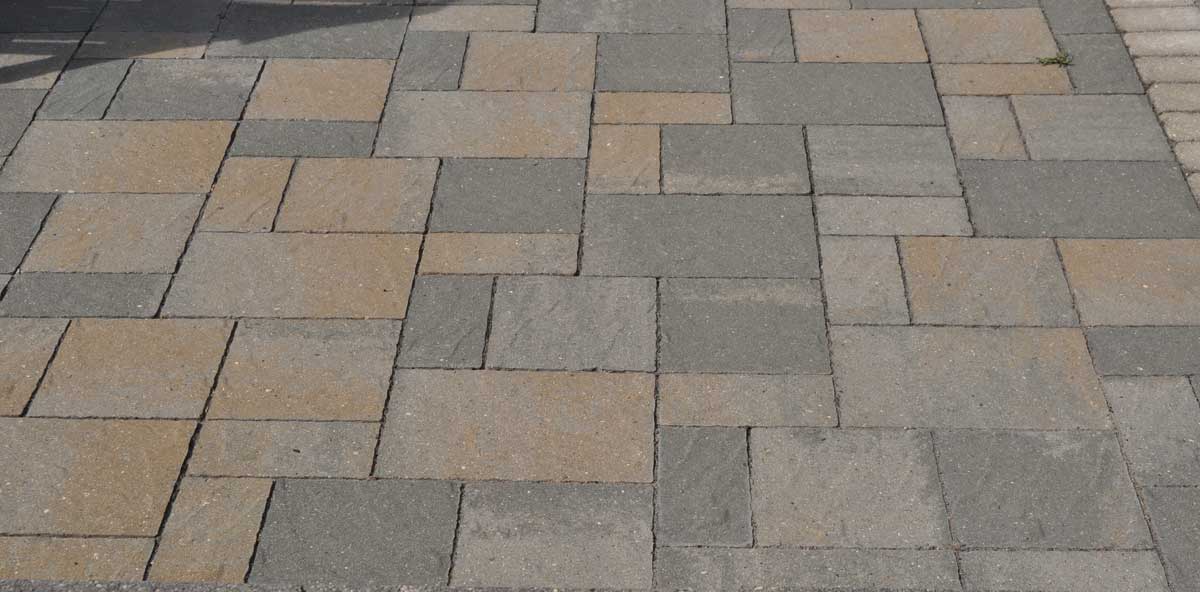 Picking a Pattern
Another important decision that you'll need to make before laying your pavers is the pattern. There are a multitude of paver patterns to choose from.
Some are simple, while other patterns have three and four different sizes and colors. Paver patterns can make an area look more elaborate.
Classic patterns include herringbone, 3-piece patterns that use two squares and one rectangle, hexagon, or octagon-and-dot, and an offset or running bond. More modern patterns often use larger pavers for a less busy look. Transitional designs may also include a dot-and-dash pattern, which features alternating square and rectangular patterns.
Keep in mind that any time you use a complex pattern, you will need at least 20% more material to complete the job, which will increase the cost of the project.
Installation Cost
When doing the job yourself, you have to remember that there are always extra costs and tools besides the pavers. To properly install pavers, you will need a level, rake, wheelbarrow, and masonry saw, among other things.
You'll also need to make sure the area is leveled properly, and has the right bed for the pavers to sit in. All pavers should also have their joints filled with sand to help protect them and prevent shifting over time.
In many cases, it could be more cost-effective to hire a contractor for your paving job. Your contractor already has the tools necessary to cut the pavers, grade the area, compact it, and level it. Unless you already own these tools as well, you will need to factor their purchase or rental into the total cost.
Whether you're doing it by yourself or using a bonded contractor to lay pavers, you're making a great choice and improving the value of your home significantly.
To be informed about costs and materials for your project, be sure to take good measurements so that you can get an accurate estimate either from a contractor or from your building supply store. Our helpful construction calculators can help you design the perfect paver project for your property, as well as many other home improvement projects.
Next Step
– After selecting a design, it's time to start laying out your new patio or driveway. Learn more about
how to lay out a patio
to make sure you choose the right size and layout for your home.