Brick vs. Concrete Pavers – Which is Best?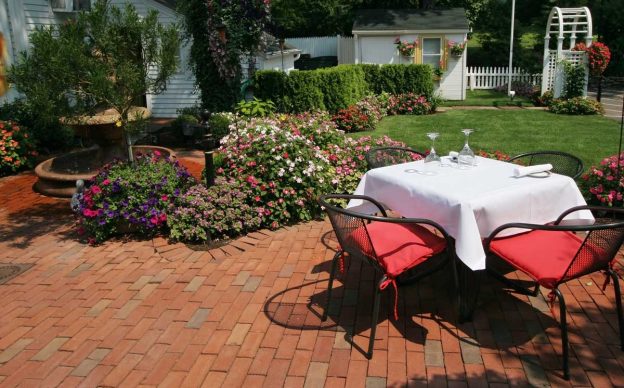 Many steps go into a paver patio installation, from excavation to applying polymeric joint sand. The multiple phases of the project can catch some weekend renovators off guard.
Of course, all of these processes are putting the cart ahead of the horse. Before you can do any prep work, you'll need to choose the actual paver types for the patio.
Knowing what types of pavers you're using will allow you to calculate the number of pavers needed and can help you adjust the size of the patio based on your budget.
One of the biggest problems most people face in this step of the project is choosing bricks vs. concrete pavers, as each has its pros and cons.
Brick vs. Concrete Paver Color Options
When choosing between brick and concrete pavers, you're essentially selecting among clay (brick) and concrete. The durability of each depends on the materials but so do the available color options.
Manufacturers change the color of brick by altering the amount and types of clay added into the raw mixture. That being said, this results in only the traditional colors of brick (oranges, reds, browns) being available for your pavers.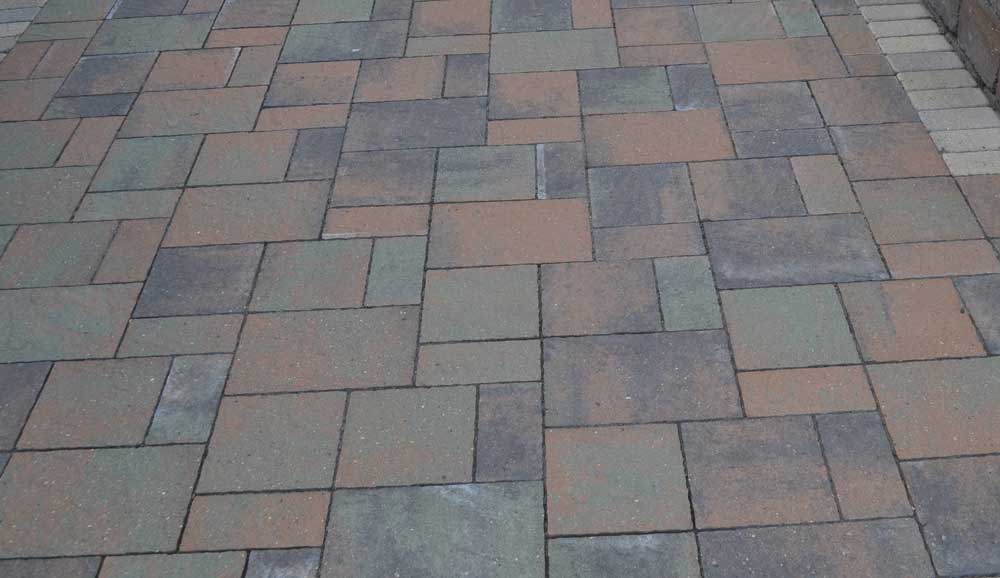 On the other hand, Concrete has a virtually unlimited option of colors and designs available when it comes to pavers. For lighter shades, concrete pavers are the route most homeowners take. Those who want a more natural, Earthy, and rustic look opt for brick.
One thing to note is that the color of brick pavers is the same throughout the entire piece, meaning they'll maintain their shade longer.
The Durability of Bricks vs. Concrete Pavers
When analyzing the durability of brick and concrete pavers, it comes down to the strength of the pieces and how well they maintain their look. Clay brick will retain its color longer and will not fade even when exposed to UV rays.
This is a very important feature when considering resale value down the line. Concrete pavers can achieve the same sustainability, but only when applied with a sealant every 3-4 years.
Both types of pavers are strong and have a resistant force of over 10,000 psi. However, of the two, it might be surprising to know that the clay in brick pavers will break down faster than concrete and is more likely to chip and crack.
The freeze and thaw cycle in colder climates is especially harmful to the brick makeup. Concrete pavers become more durable because of the sealant that prevents moisture from seeping into their joints.
Both pavers can be damaged depending on the type of wear, but brick is generally easier to find matching replacements.
Style and Design Options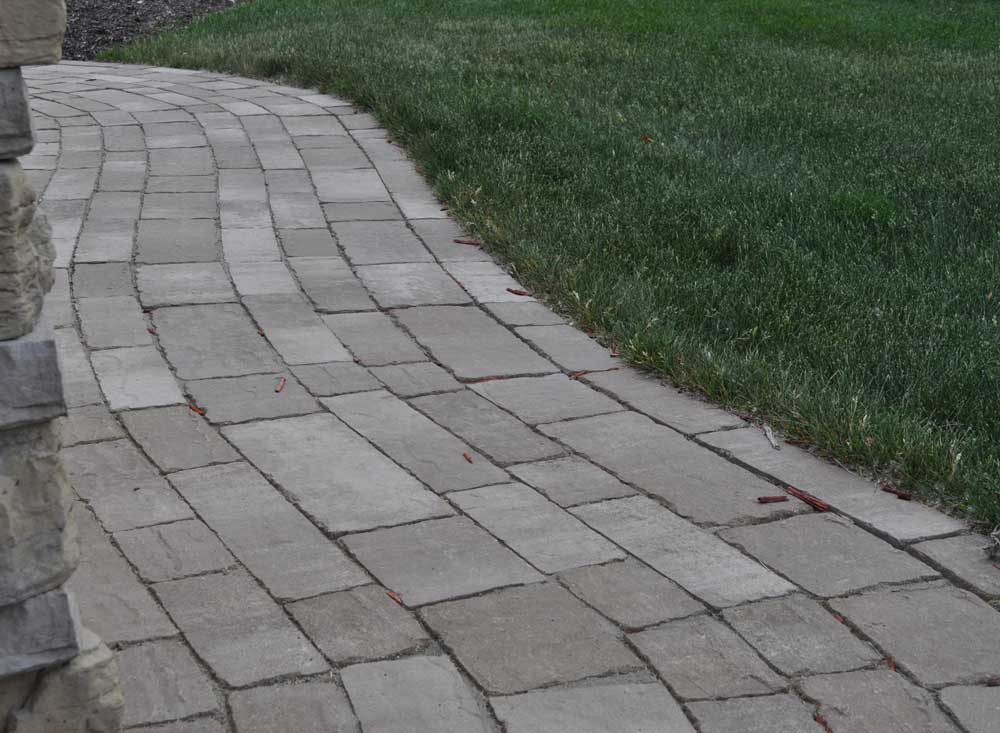 You might find that brick limits your design options, however some people prefer that. Brick is essentially the name of the shape that the pavers come in, so the shape doesn't cipher from the traditional rectangle.
Concrete pavers lock together for installation, which means you can use any shape that accommodates this joint. Rectangles, squares, octagons, and even triangles, and more are shapes offered in concrete pavers allowing many different layout patterns.
Manufacturers tint concrete pavers during the manufacturing process giving them attractive shades of color. They also add textures and patterns during the process.
Comparing the Cost of Brick and Concrete Pavers
There are high-quality and low-quality versions of both concrete and brick pavers. Average concrete patio pavers can range from $6/sq ft to $15/sq ft.
On the other hand, bricks are significantly more expensive at $10/sq ft all the way up to $50 sq ft. A brick project will typically cost 15% to 20% more than concrete pavers of the equivalent quality.
Learn more about how much it costs to install a patio.
Maintenance Matters
Sealing a concrete paver patio makes it significantly easier to maintain – but at the same time, that sealing process itself is required maintenance. A brick paver patio is essentially a "set it and forget it" home feature, although general cleaning and weed maintenance is a good idea to prolong the life of your investment.
Brick vs. concrete pavers will both last for several years after initial installation; it's just the amount of maintenance that you want to put in that will determine that overall life span. This, as well as budget, style, and climate, are all ideas that you should consider when choosing the perfect paver material for your needs.