Cost to Install Recessed Lighting – 2023 Prices and Estimates
Many in the electrical industry refer to recessed lights as canned lights or downlights, and the housing itself a "pot" or "can." Before installation, recessed lights look like an empty aluminum can.
After installation, the light shines down from a hole in the ceiling, which does not alter the design of the room. These lights have three basic parts, the housing or "can" that slides up into a hole in the ceiling, the visible portion after installation or the "trim," and the bulb.
You might be wondering how much recessed lighting costs. Keep reading to learn more about the costs for installation.
2023 Recessed Lighting Costs
Calculate local project costs by entering your zip code.
Typical Price Range (per fixture)
$

150

- $

200

Typical Price Range (per hour - labor)
$

50

- $

100
Get free estimates from contractors near you.
---
---
How Much Does Recessed Lighting Cost?
An electrician will install recessed lights for between $150 – $200 each if there are no complications. Complications could include new wiring, dimmers, obstacles that need to get moved, and lights installed in tight areas or cathedral ceilings, which require scaffolding or ladders.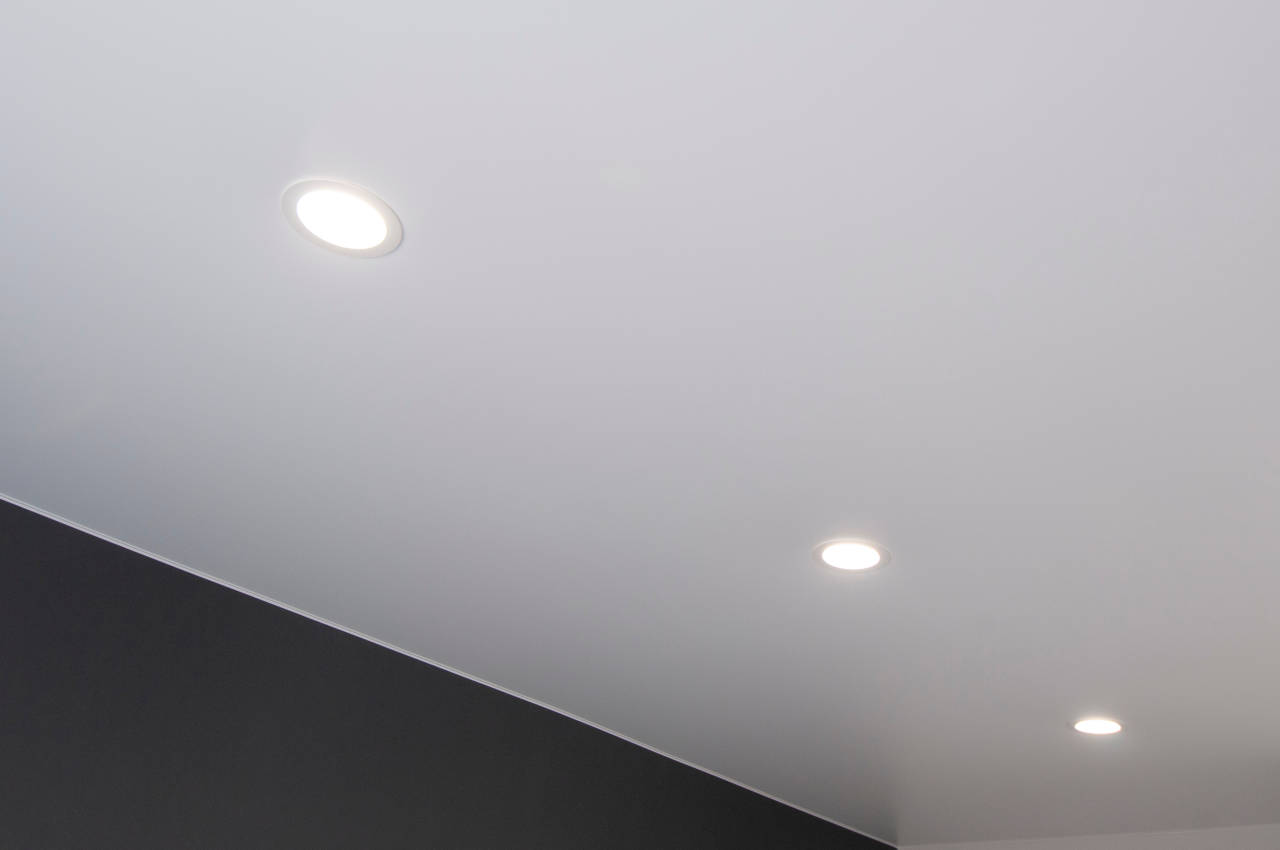 Adding Recessed Lights
The first step in adding recessed lighting is to lay out your plan with a rough sketch so the electrician can visualize how you want your project to look and what additional equipment and electrical materials they will need.
New wiring will likely cost $75 to $150 per light, though more lights will discount that per light price. On average, the total cost for recessed lighting is $150 to $200 per fixture, including the wiring.
Often several recessed lights are installed in a room, which might require an entirely new circuit to provide ample current. Installing new wiring usually costs $5 – $10 per linear foot, and a circuit panel will cost $1,500 – $3,000 if that's required to provide enough current for the project.
Adding dimmers, remotes, smart bulbs, and other accessories will add to your budget. However, the convenience might be worth it. Smart bulbs can allow voice-activated dimming, color change, on and off, and even video with Wi-Fi and Bluetooth technology attached. Smart bulbs cost $40 – $100 depending on their capabilities.
Some other considerations when adding recessed lighting is the size and style of the fixture. Recessed lights are available in 4″, 5″, and 6″ sizes, which vary in cost, and also in the number of fixtures that might be required to light a room.
The trim style can also impact the cost. Spot light trims may cost more than a fixed trim. There are also integrated LED trims available which are significantly more expensive than other trims, but don't require a bulb to be added later, balancing the costs.
Outdoor fixtures or cans that come in contact with insulation have special requirements that may slightly impact the cost as well.
Replacing Recessed Lights
To replace a recessed light that has lost its luster or to change to a more modern look with an LED socket or a fresh trim, it will likely cost you only for the parts and installation. Electricians typically charge from $50 to $100 per hour depending on your location. Consider getting a few estimates for the project.
LED Lamps
LED lights are the latest technology in home lighting. When you replace old recessed lights or any lamps in your home, consider LED lighting to save costs and energy. Check out our LED lighting cost guide for more details.
Most recessed lights require a 10W LED bulb but can handle up to a 25W LED lamp without an overheating concern because LEDs do not heat up as much as incandescent bulbs. A 10W lamp usually costs $6 – $9 each.
Recessed lights in bathrooms and hallways can use a 6W LED bulb if additional lights get used around vanity mirrors. These are more affordable and usually cost around $3. LED bulbs sometimes have a different mechanism than the typical screw-in style, so check to make sure the bulb you buy is right for your lamp.
Calculate how much you could save by replacing lamps with LED.
Permit Costs
Some localities will require a permit and inspection for any lighting project. These can cost $20 to $100 depending on the area and size of the project. Consult with your electrician to get a better idea of the cost of a permit in your area.
Before getting too far into any electrical project, you can get a wealth of information from our electrical resources page.
All pricing information on this page is based on average industry costs, and is subject to variance for project-specific materials, labor rates, and requirements.