Cost to Install a Fence – 2023 Average Prices
Installing a fence adds beauty, privacy, security, and property value to your home. The cost to install a new fence can vary a lot depending on size, height, style, and material.
Keep reading to learn more about the cost of installing a new fence.
Fence Installation Cost Calculator
Enter the size of your project and select the material and services you're interested in to estimate the cost of the project using 2023 price data. Continue reading below to learn more about what to expect for a fence installation project.
---
---
Average Fence Installation Costs
Putting in a fence can cost anywhere from $2,000 – $4,500 on average but can cost as much as $8,000 or more in some cases. The cost depends on the chosen material, style, height, and length. Understanding the pricing differences between material types and styles can help you effectively choose the right fence for your home.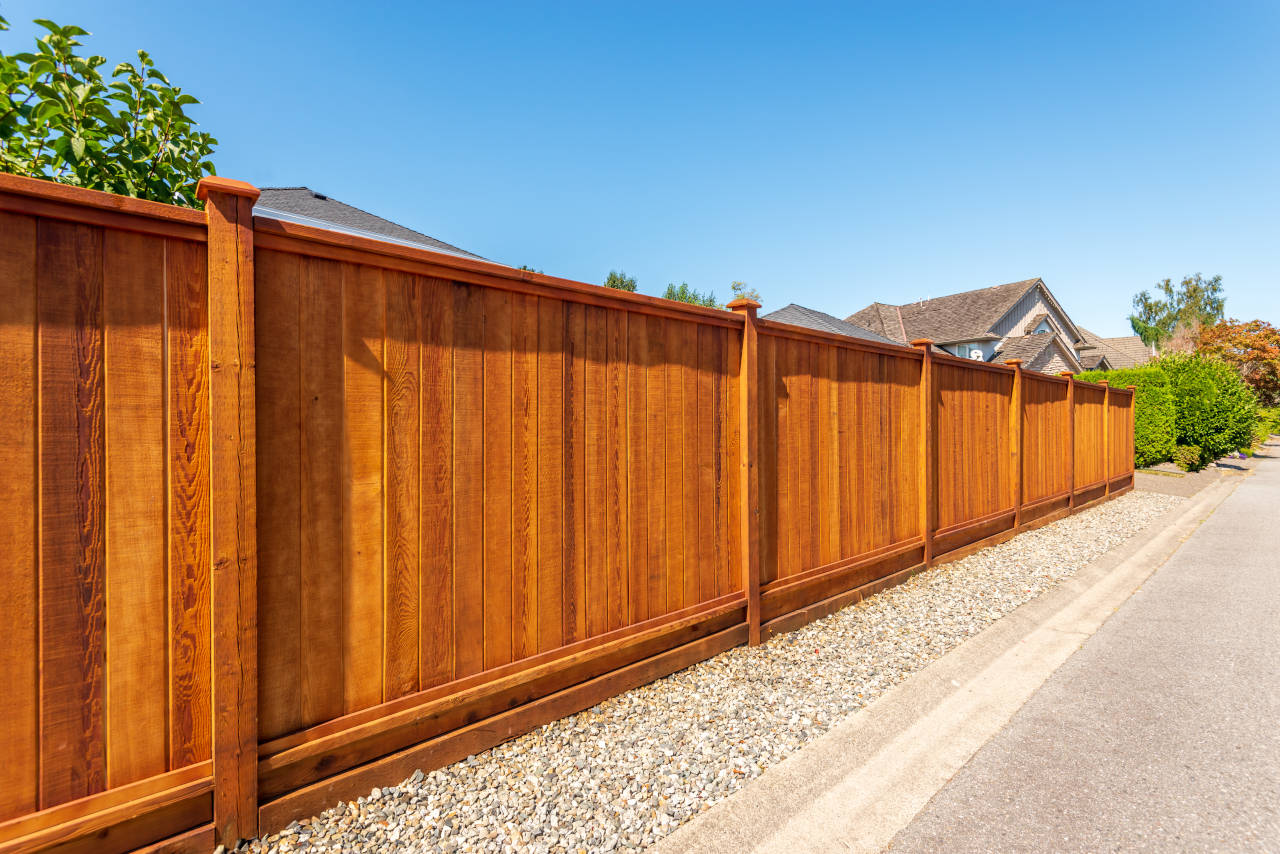 There are several types of material that can be used for your fence project, and installation varies in price from about $5 – $55 per linear foot. There are a range of aesthetic options, including wood, vinyl, aluminum, and chain link.
Fencing is often measured and priced by the linear foot, learn how to calculate linear feet.
Chain Link Fence Cost
Chain link fencing usually ranges from about $5 – $15 per foot in price, depending on the height and style, and is the most cost-effective material. Chain link is commonly available in 4′, 5′, and 6′ heights, but other heights are available. Chain link comes in several colors, including metallic or uncoated, green, and brown.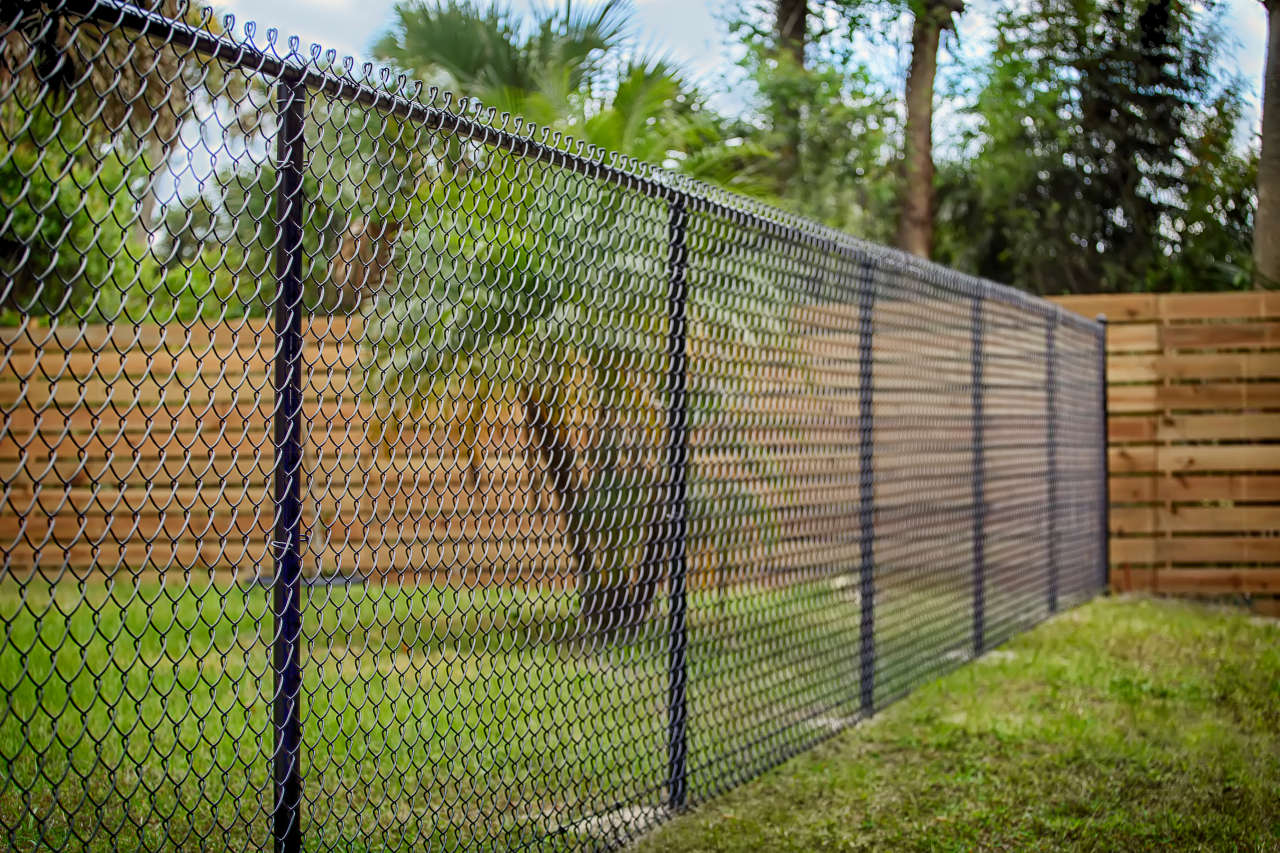 4′ Wood Picket Fence Cost
Wood picket fences are another affordable option, with prices ranging from $10 – $36 per foot installed on average. Cedar, redwood, and pressure-treated pine are the most common choices for a wood fence,[1] and they can be left natural or stained/painted to nearly any color.
Pickets are often a decorative choice but offer less privacy and security than some of the other style options. If you're installing yourself, estimate the amount of material needed using our fence material calculator.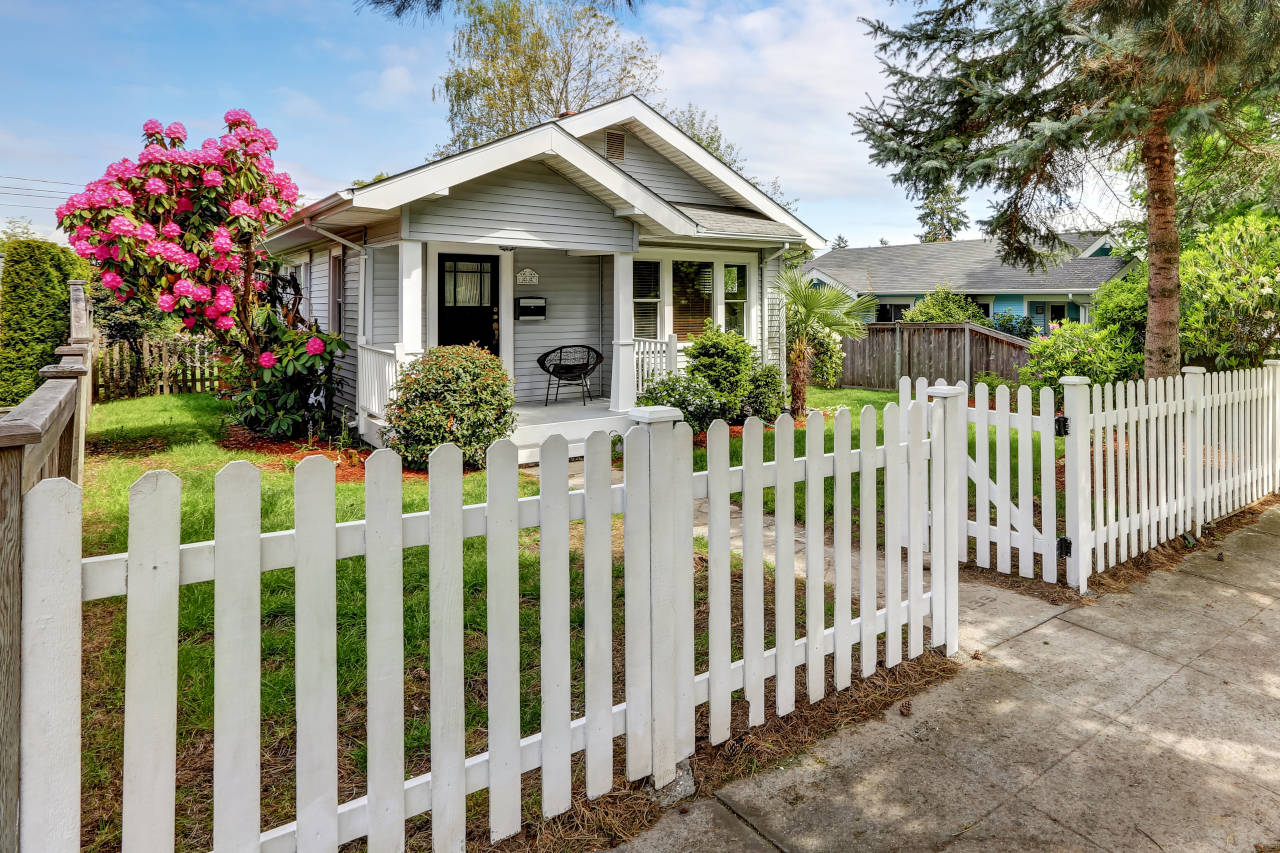 6′ Wood Privacy Fence Cost
Wood privacy fences are a great material choice when you're looking to add privacy to your yard. 6′ wood privacy fences range in cost from $13 – $45 per foot depending on the wood choice and style, but the average cost is around $25 per foot.
There are several styles of privacy fencing available, including solid board, shadowbox, and stockade. Check out our fence material calculator to estimate the material needed for your project. Learn how to install a wood privacy fence.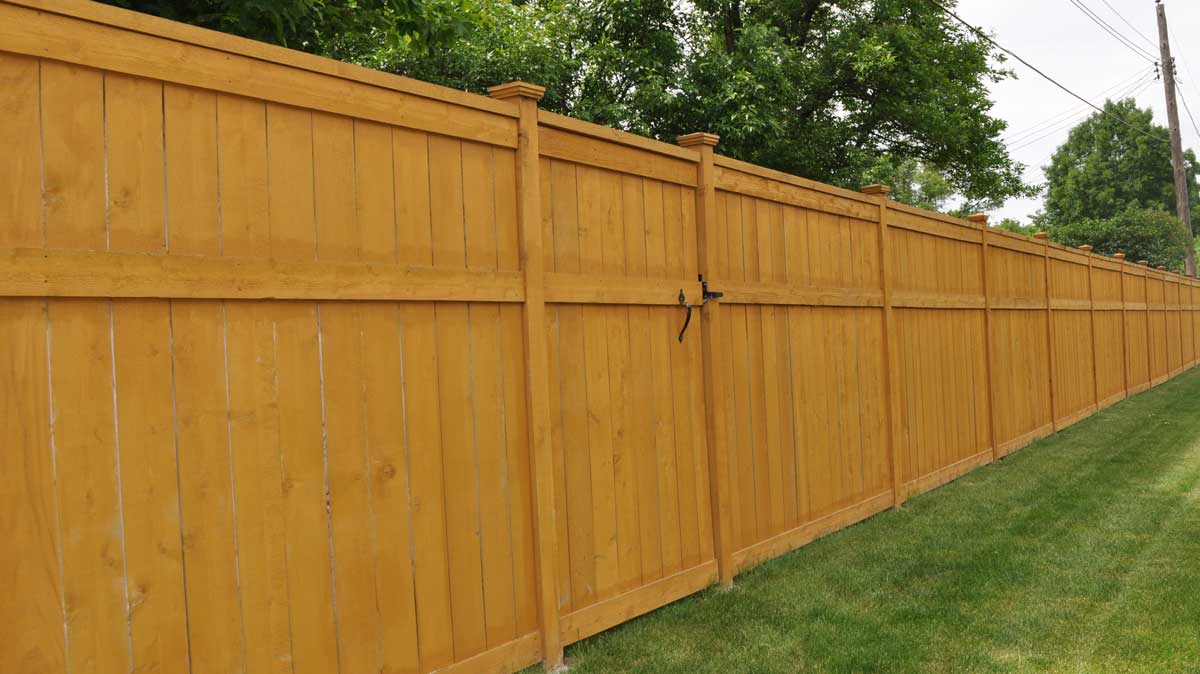 4′ Vinyl Picket Fence Cost
A 4′ vinyl picket fence often runs $15 – $35 per foot and is a comparable cost option to wood. Vinyl is beautiful and maintenance-free, and much of its cost can be recouped over the lifetime of the fence by avoiding staining and painting costs. Vinyl is not prone to rot like wood, so it often lasts longer, requiring fewer repairs.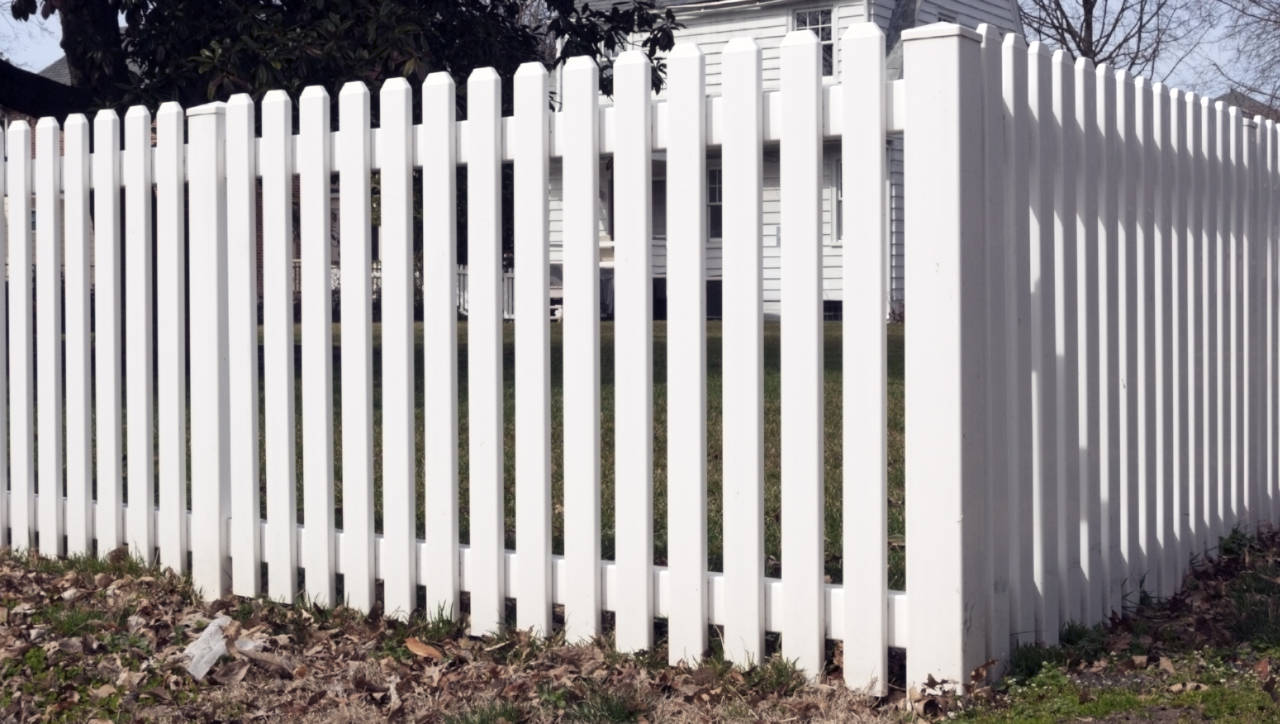 6′ Vinyl Privacy Fence Cost
Vinyl can also be used for a privacy fence and usually costs $30 – $55 per foot installed.[2] Keep in mind that vinyl privacy fences may not hold up well in freeze/thaw climates, as the vinyl can become brittle over time, resulting in cracks or loosened boards and rails.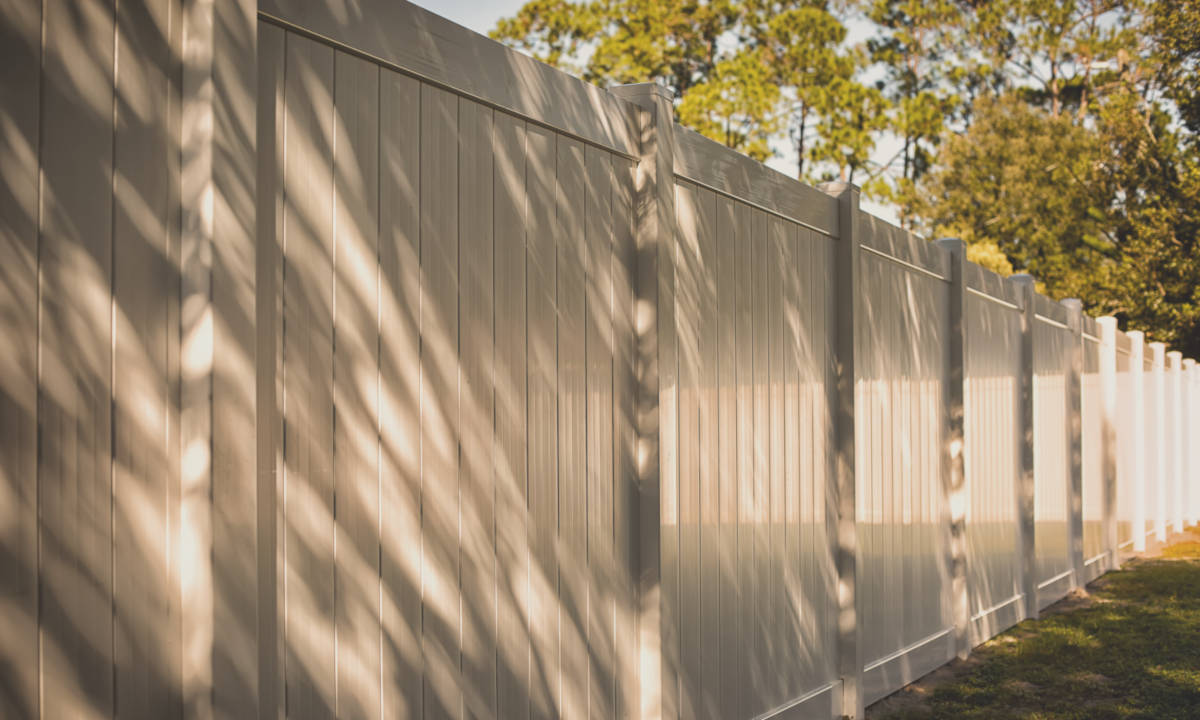 Aluminum Fence Cost
Aluminum fences offer an upscale look, are very durable, and are also maintenance-free. They cost $20 – $55 per foot but last a lifetime.[3] Aluminum is very durable, making it a great option to add security to your property.
Aluminum is not prone to rust, making it an excellent alternative to a wrought iron fence. Aluminum can dent, however, and may still require regular painting to avoid fading – a condition where the paint becomes chalky, dusty, and lighter in color.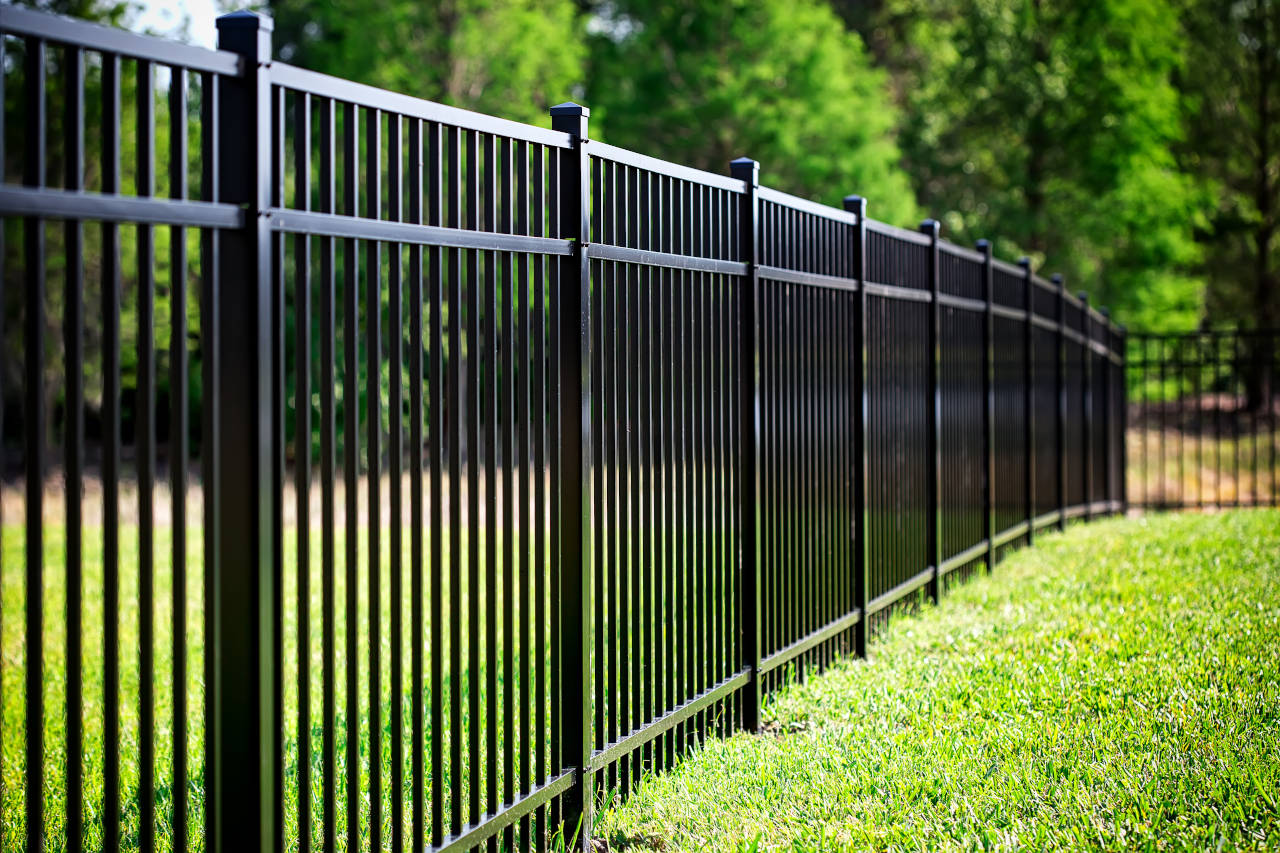 Fence Installation Labor Costs
While the chosen material is a significant cost factor, labor is also a significant factor in the cost of the installation of a fence. Many contractors include the labor in their pricing, but expect to pay about $5 to $15 per linear foot for labor, with the rest of the costs being made up of the material. This often works out to $50 – $70 per hour for each builder on the project.
The cost of labor varies by geographic location, so the cost could be higher or lower depending on where you live.
Fence Installation Cost Factors
As noted previously, the major cost factors for installing a fence are materials, height, length, and labor costs, but there are some other factors that can affect the price as well. Gates add functionality and allow people to pass through, but they also add cost.
Adding gates will increase the cost of your project by about $400 to $2,000 on average for most basic gates. Driveway gates and security gates can have costs from $2,000 to $12,000 per gate installed.
Fences over 6′ also cost significantly more due to the added structure needed to support them. Taller fences also more often require permits and inspections, you should check with your locality for the requirements in your jurisdiction.
Permit costs typically average between $30 and $200 depending on the type of fence and the area. Before installing any fence, always check with your HOA and neighbors to ensure that your fence choice meets neighborhood guidelines and that the fence is appropriate for the area.
Frequently Asked Questions
Is wood or vinyl fencing less expensive?
The costs of both vinyl and wood fencing are fairly comparable. There are some wood fences that are less expensive, but these tend to require more maintenance and have higher ongoing costs than vinyl.
What type of fence adds the most value?
Typically, privacy fences of more than 6′ feet in height add the most value. Fences made of stone and wood also add more value in general.
What time of year is cheapest to replace a fence?
This may depend on your region. In some areas, the middle of summer may have slightly lower costs, while in others, late fall or early winter is the best time of year to replace the fence.
All pricing information on this page is based on average industry costs, and is subject to variance for project-specific materials, labor rates, and requirements.
References
David Beaulieu, Standard Types of Wood for Fence Posts, The Spruce, https://www.thespruce.com/what-kind-of-lumber-for-wood-fencing-2130900
Central Fence Co, The Cost of Wood vs. Vinyl Fences, https://centralfenceco.com/the-cost-of-wood-vs-vinyl-fences/
Maintenance-Free Outdoor Solutions, Navigating Aluminum Fence Costs, https://maintainfree.com/aluminum-fence-cost/