Cost to Repair a Garage Door – 2023 Price Guide
Garage doors are a big part of many homes, adding not only functionality, but some curb appeal as well. When a garage door gets damaged, it can lower your home's value, so getting it repaired in a timely way is key.
Some garage door issues are easily fixed by the owner, while others must be remedied by professional garage door repair personnel. The trick is knowing the difference.
You might be wondering how much it might cost to repair your garage door.
2023 Garage Door Repair Costs
Calculate local project costs by entering your zip code.
National Average Price
$

300

Typical Price Range
$

100

- $

600
Get free estimates from contractors near you.
---
---
How Much Do Garage Door Repairs Cost?
When you need to call a professional to complete repairs, how much should you spend? The average charge for garage door repair is $300. However, that depends on what needs to get done, the cost of repair parts, and how long it will take to complete.
The typical range is $100 for small repairs to $600 for more intense repairs. Most fall around $300 to $400, however.[1]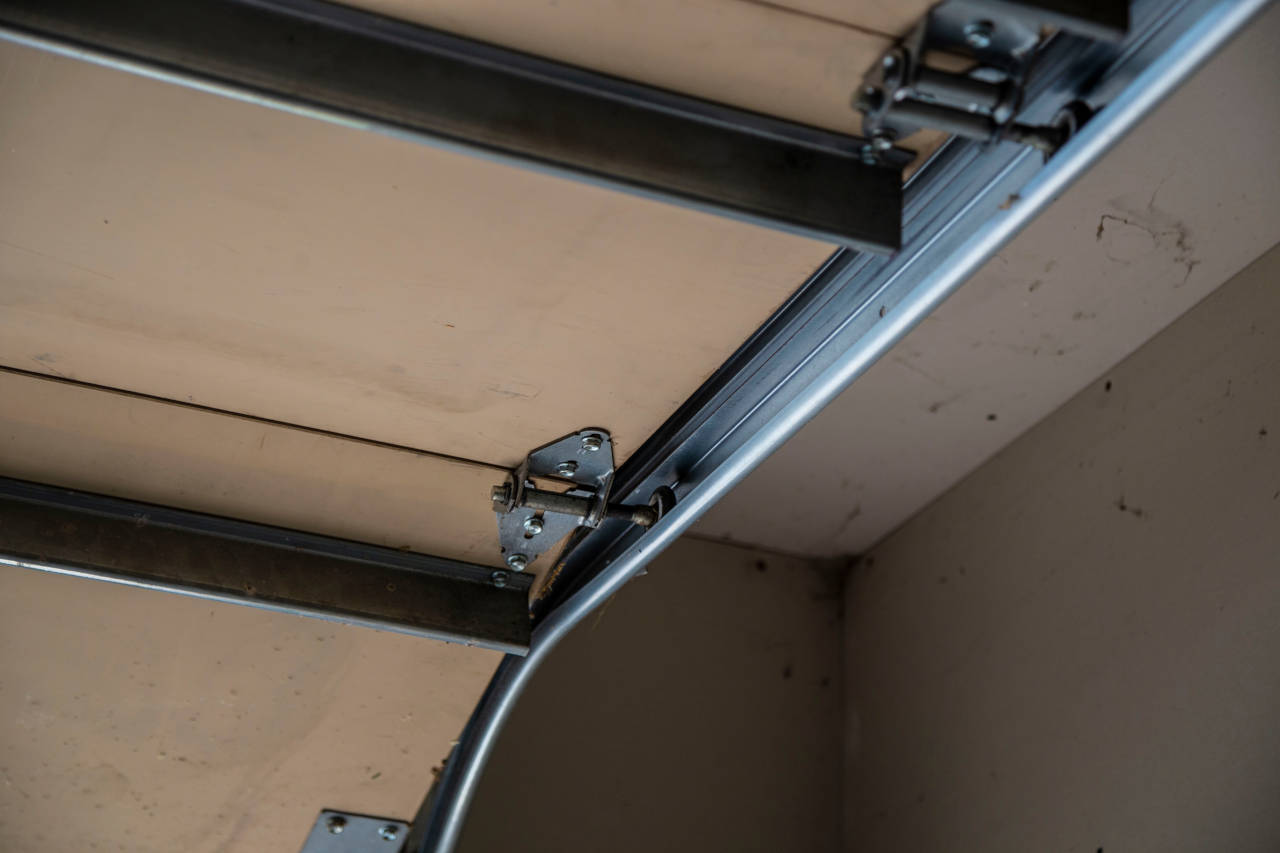 Besides the price, there are other considerations, such as how old the door is. A garage door is usually suitable for 10 to 15 years. Does it make sense to spend $300 or $400 to repair an old door or garage door opener?
While deciding if you should replace rather than repair, the average price for a new door is $700 to $2,500. That will depend on the door you choose, of course. Consult our garage door cost guide to help inform your decision if you're considering a replacement.
The Most Common Garage Door Malfunctions
There are generally five issues that could lead to different malfunctions of your garage door.
Does Not Open or Close
There are several reasons your garage door will not open or close. The first thing you should check is the batteries in the remote. Then, check the circuit breaker.
If turning it off and on does not clear the problem, listen to the garage door opener. If it sounds like it is trying to work, the problem is probably with the opener or the opener wiring. It could also be a broken drive belt or chain. You should call a garage door repair technician.
When the problem is the garage door opener, expect to pay about $180 to $360. However, if the opener needs to be replaced, the average cost is $300 to $500. Learn more about the cost of replacing a garage door opener.
It's Off the Track
A garage door off its tracks can be a very dangerous situation, so this one is critical to fix as soon and carefully as possible.
Many garage doors, mainly classic wood and steel doors, have substantial weight.
Over time this weight can cause the tracks to bend, especially if they are made from steel that isn't strong enough to support the doors. In addition, parts of the track may wear out, or the door could be hit by a car, causing it to jump its track.[2]
Additionally, the continuous opening and closing of the door without adding lubricants will wear down the track. Things can also get caught in the channel, or a rough bump can dent the track or push the roller out of the track.
Repairs to the tracks average $125 to $400.
It Only Closes Partially
This problem is usually related to photo-eye sensors. The sensors are there to keep the door from closing when someone or something is within the sensor's beam.
It could be as simple as an obstruction over one of the eyes or something in the track. Fixing problems with the sensor is usually $110 to $200.
Cable or Spring Problems
Spring repair usually costs $150 to $375, depending on if yours are extension or torsion springs. Torsion springs are generally cheaper to repair or replace; $65 to $85 per spring for the hardware.[3]
Cable repair or replacement will typically run $100 to $375. It is not wise to try to repair springs or cables yourself, as there is a lot of tension holding these in place. Damaged springs and cables could allow the door to fall unexpectedly.
Door Makes Noise When Opening & Closing
When a garage door makes noise opening and closing, it could be that it needs more lubricant. Also, the cause of your noisy door could be a defective opening drive, the chain, belt, or screw. The drive belt, in particular, can be very loud.
Material Specific Issues
The material used to manufacture your door could require specific repairs. Wood doors are more susceptible to weather conditions, while metal doors are more likely to dent. Fiberglass and vinyl are more durable doors that are rarely affected by the weather.
Garage doors might need to have a glass pane replaced. You will likely pay more for labor than the glass, expect to pay between $75 and $175 for the service call and $25 more for the glass pane, depending on its size.
Wood Doors
Usually, wood doors crack from the changes in heat and humidity. They can also warp over time, or they may develop holes, which can necessitate the replacement of a panel.
Using a waterproof sealer or wood filler will help; then another coat of paint or varnish to cover and protect the wood might be all that is needed. DIY or expect to pay a professional $250 to $1,000 for this service, with higher costs being associated with full panel replacements.
Metal Doors
The most frequent issue with metal doors is dings and dents. One of your children bangs into the door with their bike, or you back up into it. You may be able to pull dents out of the door with a plunger. However, some dents require professional filling or repair.
Scratches or spots of rust should get sanded, and a new coat of paint should be added to prevent rust. If you're not comfortable doing this, a professional will typically charge about $200 to $700 for most metal door repairs.
Fiberglass or Vinyl Doors
Vinyl and fiberglass doors usually pop right back into place after a bump. These doors are durable and inexpensive to fix when there is a problem. Expect to pay around $150 to $550 for repairs to these doors.
DIY vs. Professional Repairs & Maintenance
You should have a professional garage door mechanic do annual maintenance on your door if you do not have the time or know-how. That maintenance should include a thorough inspection, tightening and lubricating the moving parts, replacing weather stripping and rollers if worn, and checking the auto-reverse mechanism.
Preventative maintenance usually costs $100 to $125 and takes about an hour to complete. However, getting regular maintenance can prevent expensive repairs.
If you have a trusted garage door professional, you should call them for service and repairs. However, if you need a few convenient, no-obligation home repair estimates, use our garage door technician locator.
All pricing information on this page is based on average industry costs, and is subject to variance for project-specific materials, labor rates, and requirements.
References
Puls, How Much Does Garage Door Repair Cost?, https://blog.puls.com/how-much-does-it-cost-to-repair-a-garage-door
Garaga, Why did my garage door come off its tracks?, https://www.garaga.com/blog/why-did-my-garage-door-come-its-tracks
Thomas Mello, The Cost of Replacing Garage Door Springs, The Spruce, https://www.thespruce.com/garage-door-spring-replacement-costs-1398026