Find Local & Professional Paver Patio Contractors
If you're ready for a new paver patio or walk let us team you up with a local landscaping professional that can deliver the backyard patio experience you've been dreaming about. Tap into our wide network of paver installers and professional landscapers to find the contractor that's right for your paver project. Get several FREE estimates and compare quotes to find the right company for the job. The next step is easy, simply enter your zip code above to get started.
More Paver Patio Installation Resources
As you're looking for the right paver installer for your paver patio or walkway project there are a few things to think about so you're prepared to get an estimate.
Patio project size
Big or small, it's a good idea to have a general idea in mind of how large your patio will be. This will allow you to get a more accurate estimate and allow your contractor to get started. Use our paver calculator to start estimating materials.
Paver layout pattern
While working with your contractor you'll want to decide what pattern you want to lay out your pavers in. This will influence the estimate as different patterns require more material and some are more complex to install. Explore several paver layout patterns available for your project.
Average patio installation cost
When getting estimates it's important to compare quotes to ensure you're getting a fair price. Also keep in mind that you can compare prices to the average patio installation costs.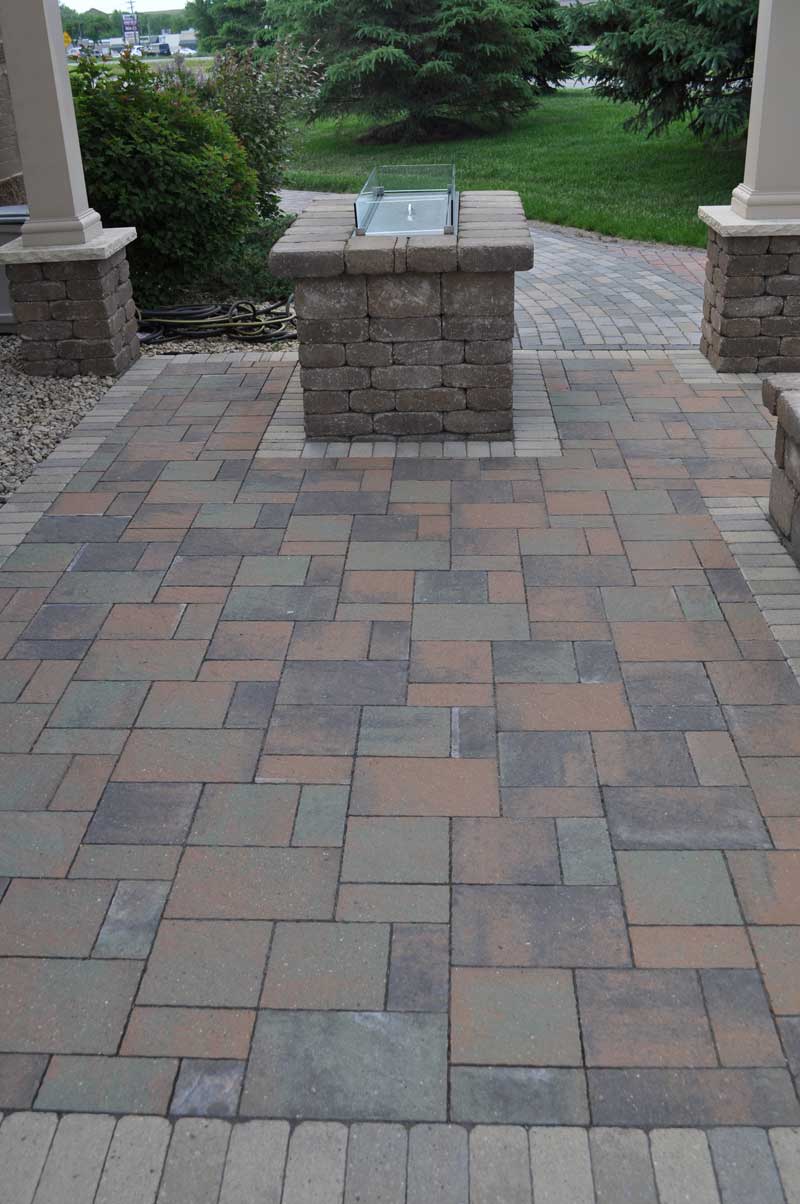 ---