Pro Tips for a Professional Paver Patio Installation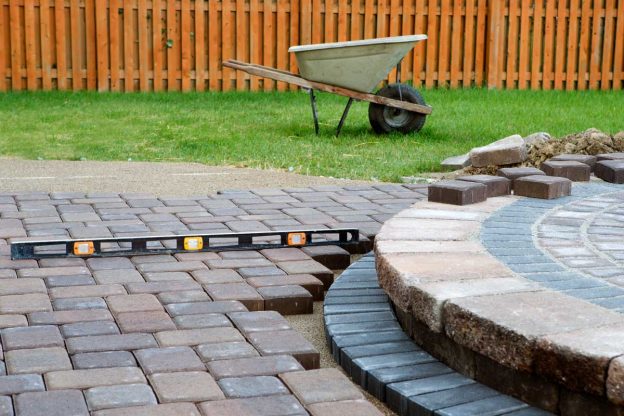 Outfitting your home with a paver patio allows you to turn unused yard space into usable square footage that can improve the market value of your home. The extra equity is nice, but it pales in comparison to just the enjoyment and quality of living boost you can get from having an inviting outdoor area to entertain and relax.
Use our tips from the pros to ensure your paver patio installation goes smoothly and your project ensures the test of time.
Plan the Paver Patio Layout
The very first step you should take is to lay out your intended patio area. You should plan the size, shape, and placement of the patio and do some virtual walk through to make sure each aspect is feasible. Take time to make sure there will be room for a dining table, grill, seating areas, fire pit, and other features of your patio. Ensure there be enough clearance around obstacles such as a fence, fire pit, doors, and landscape beds.
Choose the Right Paver Pattern and Style
Before starting the installation consider a pattern that achieves the aesthetic you want on your patio and matches your skill level. Take the time to consider multiple paver layout patterns, but keep in mind that some patterns such as Jack-on-Jack, running bond, herringbone, and pinwheel may have complex cut requirements. Complex cuts take more time to install and require more material for the project.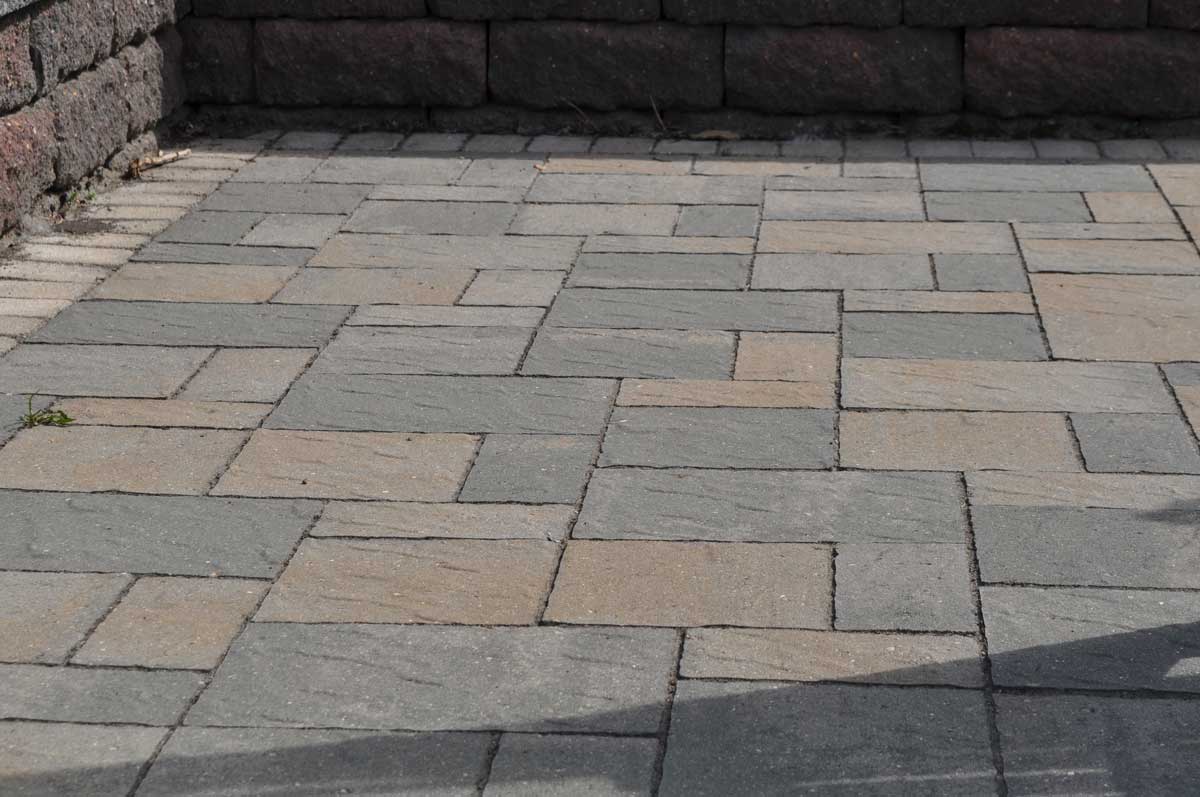 Pavers come in many sizes as well (6"X6", 8"X8", 12"X12", 12"X24", etc.) so take the time to consider the scale of paver that looks best for your project.
There are also many different materials available for a patio, including poured concrete, brick pavers, concrete pavers, and natural stone. Learn more about the differences between concrete and brick pavers.
Plan the Right Amount of Paver Materials
To ensure your project goes smoothly it's a good idea to make sure you have just the right amount of material on the job site when you begin working. Plan to have enough gravel, sand, pavers, and jointing sand available to avoid delays in the project. Our paver calculator can help estimate all of this material to save time and get accurate calculations.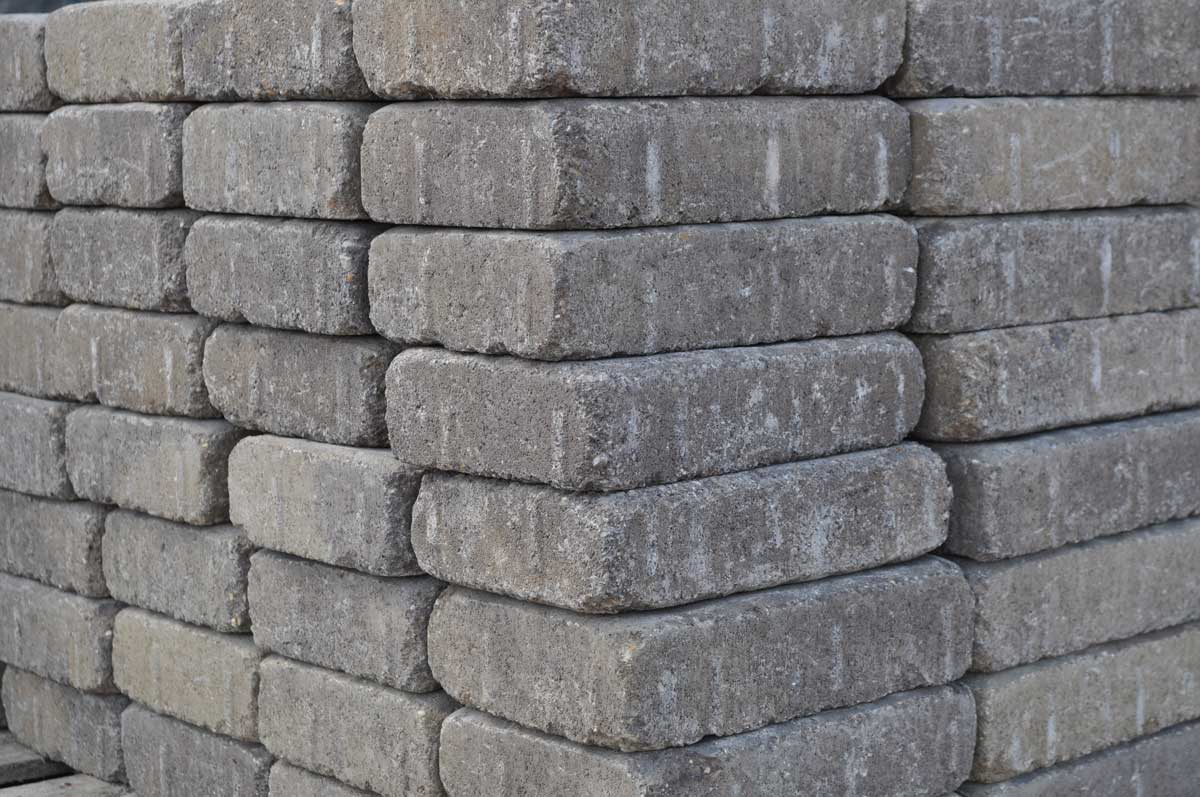 Preparing a Solid Patio Base
There are multiple layers of the complete patio and it could be argued that the base is the most important for the stability of the area. A very common approach is to start with a 6" layer of gravel paver base topped with another inch of sand. Construction gravel (limestone) is a popular choice. Something to remember is that the finer the gravel, the less natural drainage it will allow. Using the sand on top will allow you to shift pavers during installation to create a more level walking surface and it will permit them to maintain their position a bit more securely.
Many DIY patio installers find the actual laying of the pavers to be quite easy and rather enjoyable. Of course that doesn't mean the project doesn't require a bit of elbow grease. The excavation of the patio layout is going to require some digging. Before you grab a shovel however, make sure to call the local utility company to get any underground utility lines marked out.
Digging 6" to 8" deep will require a lot of elbow grease, so consider renting equipment appropriate for your project. Using a skid steer to remove material will save a ton of time and keep you fresh to complete the rest of the project. Equipment also saves time moving and setting material such as gravel and sand.
Finishing Details for a Patio
After the pavers have been laid many will consider the project complete, but it's not done yet. The finishing details can keep your installation beautiful for years to come.
Add Polymeric Sand
Use polymeric sand after the installation is complete to prevent weeds from growing on your patio. The sand used for the base should not be confused with the polymeric sand that is essentially a joining compound. Polymeric sand is a fine product that is manufactured with additives such as silica that when mixed with water forms a bonding agent very similar to grout in a tile floor. Use our polymeric sand calculator to find out how much you'll need for your project.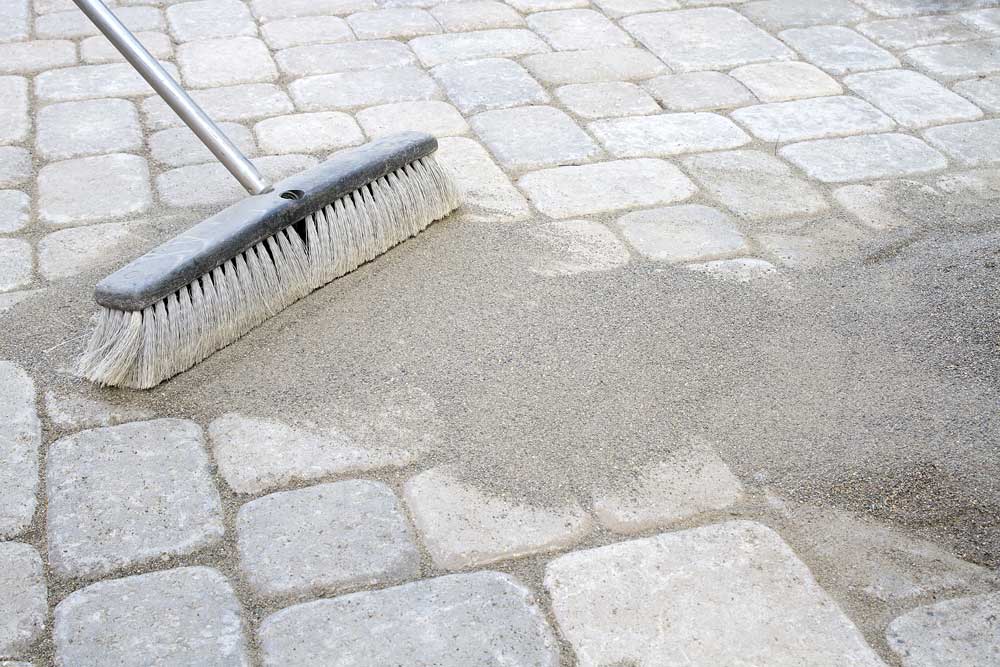 Apply a Sealer
Unlike a deck which is sealed for protection, a paver patio is sealed more for aesthetic reasons as well as to decrease the amount of maintenance needed for the surface. The sealer does offer some protection on the patios however, specifically in the sealing of the sand joints so that they don't wash away in the elements over the years. Sealing will also keep the pavers cleaner and the process can be repeated every 3-4 years. It's recommended to use a water based joint stabilizing sealer and make sure the patio surface is completely cleared of debris, weeds, etc. before sealing.
Use these pro tips for installing a patio to ensure your project not only gives you enjoyment, but also increases your homes curb appeal and market value. Tackling a patio as your next DIY project gives you one more conversation starter when you're flipping burgers over a hot grill at your next barbecue.