How to Install Fiber Cement Siding
Fiber cement siding is an attractive and durable choice for a home exterior siding project. The cost of labor generates more than half of the cost for fiber cement siding (FCS) installation for home exterior projects. By installing fiber cement siding yourself, you can expect to save thousands of dollars. However, you should allot several days for the project, especially if you live in a humid climate that often produces rain showers. You also need to understand the installation process thoroughly, from the tools and materials required to the step-by-step instructions that ensure you get the job done right the first time.
Planning for a Fiber Cement Siding Installation
Before any exterior installation can begin, thorough planning and preparation should be done to choose the style that suits your taste, measure the project and order the right materials, and prepare all tools and materials needed for the project. There are many styles of fiber cement siding to choose from, including lap board, shakes, and panels, and there are an infinite number of color combinations available to match any style. See some popular home exterior designs to get inspiration for your project.
Get Free Project Estimates
Find Qualified Siding Professionals in Your Area
Once you have a style in mind it's time to start measuring to find how much material you'll need to order. Use our lap board siding calculator or siding material calculator to estimate the amount of material needed for your project. Once you've estimated the amount of material needed it's time to order. Plan to order about 5-10% additional material to account for waste and offcuts.
Tools You Need for This Home Exteriors Project

Air Hose and Compressor
Caulk Gun
Chalk Line
Stapler
Drill Bit Set
Sawhorse
Fiber Cement Circular Saw Blade
Required Materials for Fiber Cement Siding Installation
Fiber Cement Siding
30-Pound Felt
Drip Cap
Paint
Acrylic Latex Caulk
6d or 8d Galvanized or Stainless Steel Nails
8d, 15-Gauge Galvanized or Stainless Steel Finish Nails
Kick-out Flashing
Vinyl Mounting Blocks
Step-By-Step Fiber Cement Siding Installation Guide
Many homeowners believe installing FCS is well beyond their home improvement skill level. However, the installation of siding from manufacturers such as Allura is much easier than you think.
Make Safety the First Step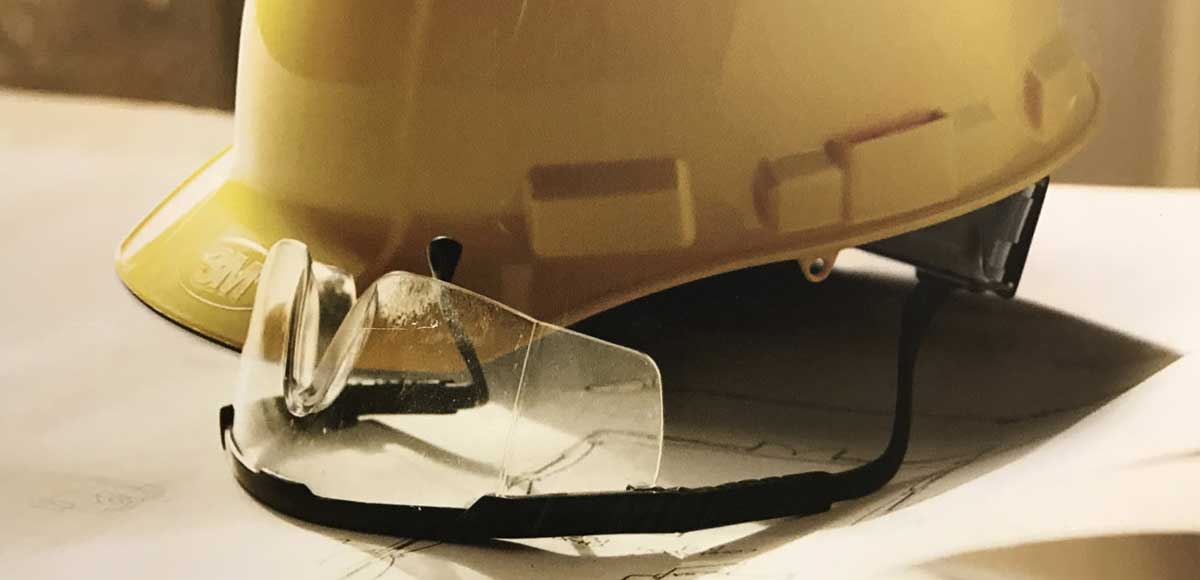 Regardless of the manufacturer, you need to abide by a few safety tips.
Always wear protective safety glasses
Use earplugs to block out the loud noises caused by a circular saw
Make sure to cut every piece of siding outside to prevent dust from collecting in your lungs
Even if you saw siding outdoors, wear a NIOSH approved N-95 dust mask to prevent dust from aggravating your allergies
How to Handle and Store Fiber Cement Siding
Most homeowners prefer to have suppliers deliver siding made with fiber cement. If you fall into the delivery camp, make sure to inspect every piece of siding thoroughly to detect damage. Store every piece of siding above the ground to prevent debris and moisture from degrading the materials. Fiber cement siding must remain dry at all times. To prevent breaking the relatively brittle pieces of siding, place each piece on the edge. When you cut siding pieces, provide strong support along the length of the pieces.
How to Cut Siding for Home Exteriors
Before you decide on the type of saw to use, you need to prepare your work area. First, sheath the walls with foam or plywood. Then, cover the sheathing with some type of house wrap or even better, felt paper. Create chalk lines to define where you plan to place the studs.
Circular Saw
As the most common method for cutting fiber cement siding, a circular saw also generates the most dust. Most home improvement experts recommend that DIY homeowners use a polycrystalline diamond toothed blade for cutting FCS. By using a rafter square, cut from the back of the FCS piece at a right angle. You should be able cut and stack several FCS pieces simultaneously.
JigSaw
Fit a jigsaw with a carbide-coated blade to cut accurate holes and curves. As with a circular saw, cut by standing behind the FCS piece. Using a jigsaw refines the cuts made by circular saws that are much more powerful.
Fiber Cement Shears
Customized handheld electric shears produce both curved and straight cuts. The shears give you more control over creating accurate cuts. A convenient to use attachment referred to as the TurboShear changes an electric drill into a fiber cement shear. Whenever you use fiber cement shears, make sure to cut with the back of the FCS facing upward.
How to Fasten Siding
Homeowners fasten FCS by either nailing by hand or utilizing a pneumatic nailer. Hand nailing tends to create more accurate nail placement, but if you're stretched for time, consider the faster working pneumatic nailer.
Follow these nailing steps:
Use only galvanized or stainless steel nails
Nails should push through the sheathing and more than one inch into the studs
Carefully place nails between 3/4″ and 1″ from the edges of FCS
You can blind nail on top or face nail at the bottom of FCS
Hammer roofing nails for blind nailing and siding nails for face nailing
Installing the FCS
Before the siding goes up, you need to install the trim on the corners of the inside and outside walls. You can use wood, vinyl. or thick fiber cement trim. Each trim corner should be at least 1/4″ thicker than the thickness of two stacked pieces of fiber cement siding to ensure you have enough room for caulking.
Start the installation step by attaching a 1 1/4″ wide strip of FCS just above the first row to create a right angle for the siding. Then, nail the first row of the FCS piece into the studs. Use the blind nailing method to account for the next row of siding concealing the nail heads. Carefully center joints over studs, unless you plan to use specialized metal off stud joints. Place the felt over the previous row of FCS to prevent water from damaging the caulk. Each row of FCS should not overlap more than a quarter of an inch. Use a siding gauge to align siding accurately. Alternatively, use a spacer stick that includes a notch cut as an alternative to a siding gauge.
Factory primed fiber cement siding can endure for up to six months. However, try to paint the siding surface as soon as possible after you have installed the FCS. The siding surface should be dried and cleaned before you paint. Remember to check with the local building inspector to learn about any special building code requirements that apply to FCS.